10 Times Christian Comedian John B Crist Had Us Laughing at Church Culture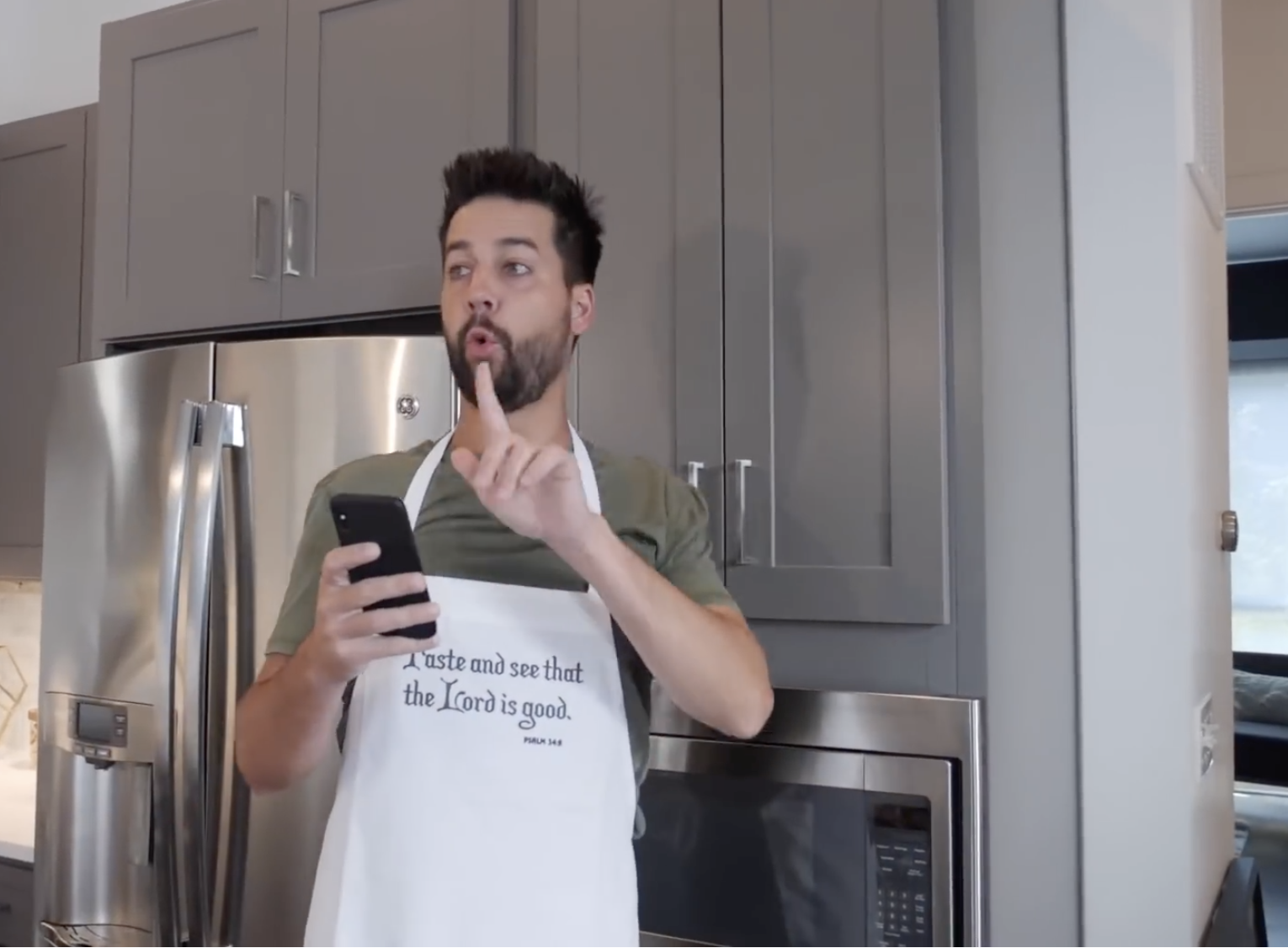 Unless you've been living under a rock, then you've seen at least one hilarous video from Christian comedian John B. Crist.
Crist, who has over a million followers on Instagram and nearly a half a million followers on YouTube, is known for his humor that pokes fun at Christian culture. But don't worry, it's all in love.
"Man, I love the local church," says Crist. "Growing up serving at my dad's church, I know the effect that a healthy, vibrant local church can have on the community…that said…we do some weird stuff."
In honor of some of the "weird stuff" believers do, here is a list of 10 times Crist made us laugh hysterically, while also calling us out on our odd church culture!
1. His video making fun at everyone's aunty, grandma or friend who has a Bible verse for everything, even though it might not actually be relevant or appropriate.
2. Of course, he couldn't leave your mom out with all her pithy Christian remarks and comebacks, so he made a video for that.
3. He also had us rolling when he called out how millennial christians choose churches.
4. Then followed up with a sequel…
5. And completed the trilogy with his "Virtual Reality Church" video.
6. "Millennial Missionaries" had us wondering if we have missions all wrong. I guess this means we should cancel our missions trip to reach celebrity chefs for Christ in Fiji?
7. He had us in tears with his hilarious critique of how we can be ridiculous with the demands we put on pastors.
8. It's hard to watch the "Soon to be engaged girls be like.." video without constantly thinking to yourself, "Yes, I've heard that too!"
9. We felt particularly called out in his video "17 Christian Ways to Say No." All this time we thought we were being spiritual, but maybe we are just being self-righteous, or is it passive-aggressive?
10. His video on the Bible characters with iPhones lets us know that perhaps we aren't as different from biblical figures as we may think, and that includes the good and the bad.
(Photo via screengrab)