The Different Names of God | Jehovah Rohi
by Efua Uke | 2:28 pm, September 13th, 2019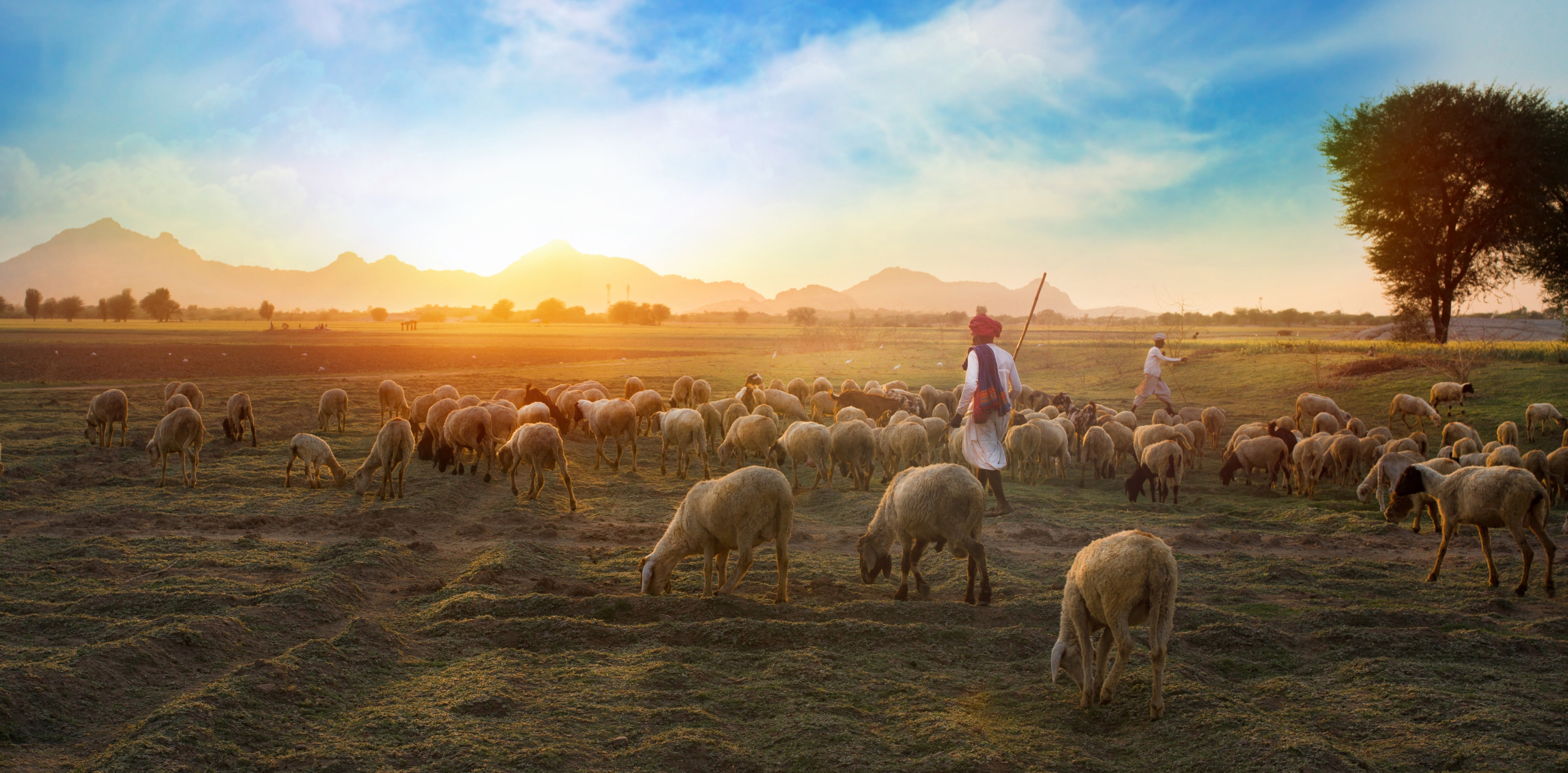 In Psalm 23, David reflects back on how his life was as a shepherd before he became a king. He reveals that the work of a shepherd is exactly what God does and is to him. From this revelation, he pens down these powerful poetic lines that have become one of the most beautiful pieces of the bible.
Jehovah Rohi means The Lord Is my Shepherd.
A shepherd is someone who looks after sheep. Sheep aren't very clever animals. They often wander away without a shepherd. Sheep need constant care and attention. We are the sheep and God is our Shepherd. So let's explore this beautiful piece and unravel the priceless lessons embedded in this scripture.
The Lord is my shepherd; I shall not want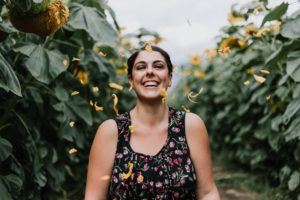 To begin, David reminds us that God IS. He is a present Shepherd. He doesn't lead from a distance. I do life with Him. And as such, I shall not want. God takes responsibility for you and I. I love how personalized this scripture is. A shepherd not only cares for the sheep corporately but also individually. A shepherd ensures the needs of his sheep are met. The shepherd knows that all his sheep are unique and he relates with them as such. David further goes to explore these needs for clarity. As we study, we will see that Our Shepherd has got us covered on ALL sides.
He makes me to lie down in green pastures; He leads me beside the still waters.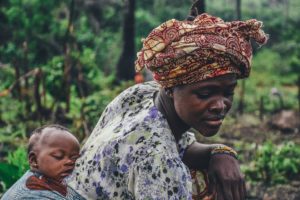 The green pasture to me represents a fertile ground. The shepherd takes his sheep to the green pasture to feed their stomach. This to me is a physical need being met. Yes, God cares about what we are to eat. He isn't only concerned about our spiritual needs. There is a limit to what we can do when we are hungry. So He ensures there is food for us to eat :). Not only does He give us food, but He also gives us water to quench our thirst.
The above can also go for our spiritual need. The word of God feeds our spirit. Without the word of God, we can't go far. A hungry man, they say, is an angry man. When we don't feed on the word of God, we become angry and irritated easily.
The still waters I feel represents peace. Nothing gives peace like the word of God. God cares about all of these; so He provides for us accordingly.
He restores my soul; He leads me in the paths of righteousness for His name's sake.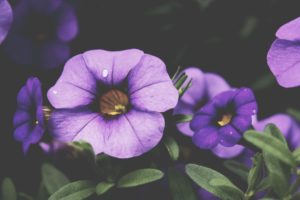 This verse is still talking about our spiritual needs being met. As we feed on His word, our soul is restored and sensitive to His leading. We are able to allow Him to lead us in the path of righteousness. All of this He does, not because we deserve it, but because He is a good God.
Yea, though I walk through the valley of the shadow of death, I will fear no evil; For You are with me; Your rod and Your staff, they comfort me.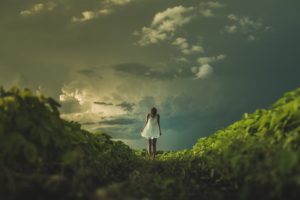 Not only does God meet our physical and spiritual needs, but He also meets our emotional needs. David is very careful here not to give us false hope. He reminds us that despite Him giving us physical food and renewing us through His word (spiritual food), there will be seasons when we will find ourselves in the valley. I love the words David chose here. "The valley of the shadow of death". A shadow isn't a true picture. In the valley, a lot of shadows are cast in our direction. The valley isn't a fun place to be. It isn't a season where we physically want to jump and shout hallelujah.
David's sheep experienced the fear of being in the shadow of death. Do you remember when the bear and the lion came to attack them? That must have been a frightening experience for them just as it is for us today. Although destruction was near them, it still was only a shadow because the shepherd fought it off.
I thank God for the many times, He has stepped in right in time, so quick that the shadow of death didn't become death itself! Praise God!
And because our Good Shepherd is always vigilant, we fear no evil because He is with us. Did you catch that? Yes, there is the valley and there is the shadow of death. There is no time frame or frequency on how long or how many times we might be in the valley. But what we are certain of is that God is with us right there!
The rod and staff
To me, the rod signifies discipline and the staff signifies authority and direction (2 Samuel 7:14, Proverbs 13:24, Micah 7:14). The staff has a curved end that fits the neck of the sheep perfectly. This the shepherd uses in directing the sheep when they are going astray.
I don't know about you but I hate discipline when I am in the valley. I want to be pitied and comforted ONLY. But that won't do us any good. If we only create a pity party when we are in the valley, we will lose sight of the lessons to be drawn in there. So this is why God still makes us forgive that person who hurt us despite the fact that we are in the valley. He makes us cook dinner for someone. He makes us check up on our neighbor even when we are the ones who should be checked on. He makes us do what we really don't want to do while in the valley because the valley is a place where we prepare to climb to the mountain. How are we going to sustain the challenges that come at the mountain top if we didn't learn anything in the valley? I will also like to take our mind back to the fact that this step is doable when we have laid in the green pastures of His word.
You prepare a table before me in the presence of my enemies; You anoint my head with oil; My cup runs over.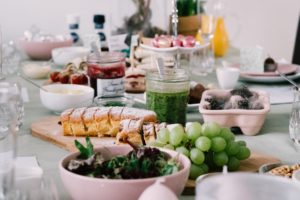 One of the definitions of an enemy is anything that harms or weakens something else. By this definition, we can see that enemy isn't humans only. It could be a situation, an event, national crisis.
David goes ahead with the theme of "there will be some downtimes". And this is true about life. We face a lot of enemies at this time. Joblessness, depression, stress, anxiety, divorce, separation, bullying, lack, sicknesses, recession, untimely death, rejection, delay, and denials. Even in the midst of these, God continues to make a way for us. It might not play out exactly the way we want it to but if we can think deep, we will agree that God is helping us.
You anoint my head with oil; My cup runs over.
Oil is a lubricant that brings about healing, takes away tension and friction. Oil prevents bugs from staying attached to the sheep. The blood of Jesus Christ is MY oil. Because I dwell in His secret place, I stay under His shadow. So even if everything around me doesn't look good, somehow I still manage to smile as I watch my cup of joy overflowing.
Surely goodness and mercy shall follow me; All the days of my life; And I will dwell in the house of the Lord forever.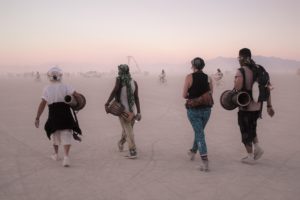 Ah, I love the word "surely"! Surely speaks of certainty. I am sure that because I am a child of God, God's goodness and mercy follow me all the days of my life.
Every single verse of this chapter is good but as I write this post, this verse sinks deep into my soul. His goodness and mercy aren't measured by my works but by who HE IS. As such my way of saying thank you to Him is by continuously staying in His presence because that is where my safety is guaranteed.
He is Jehovah Rohi! He is The Lord My Shepherd!
–Efua Uke is a United Kingdom-based mentor, blogger, and contributor to Ambo TV. This article originally appeared on her website Grace Over Pain.