Church Members Killed In Fatal Car Crash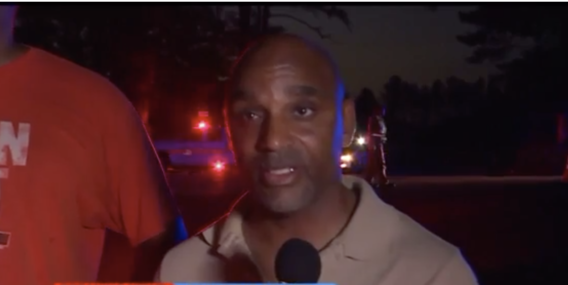 Members of Shiloh Baptist Church in Blackstone, Va. were tragically killed in a fatal accident as they headed to a church service in Dinwiddle County. The accident occurred around 7 PM on Tuesday on US 460 as the church van turned into the church's parking lot.
According to the state police, "A Ford truck pulling a tractor full of metal did not stop in time and crashed into the back of the church van."
After being struck by the tractor, the van flipped several times while the truck ran off of the road.  Four passengers were killed in the crash: James Farley, 87; Wartena Somerville, 36; Delois Williams, 72; and Constance Wynn, 85.
Michael Somerville, who was married to Wartena for three years and shares nine-month-old baby girl, told reporters that he is still in disbelief.
"We just had a little baby. She hugged and kissed us both before she left," Summerville told reporters. "She smiled and waved because she was always happy. I was supposed to be driving the van today. I'm just in disbelief right now."
In the midst of his grief, Somerville was still able to look to God for comfort and strength.
"I know the Lord and she knew the Lord," Michael said before reminding himself of Philippians 4:13 stating, "I can do all things through Christ who strengthens me. We just continue to pray for the families of lost loved ones."
Seven others received life-threatening injuries from the accident. Three of them were flown to the nearest medical center while the others were rushed to hospitals.
The community is still in grieving what has happened, and many gathered at Mount Zion Baptist Church to worship and pray.
The driver of the truck suffered slight injuries. It is unknown why he did not stop, but charges are pending.
(Photo: screengrab)