California Churches React To Thousand Oaks Shooting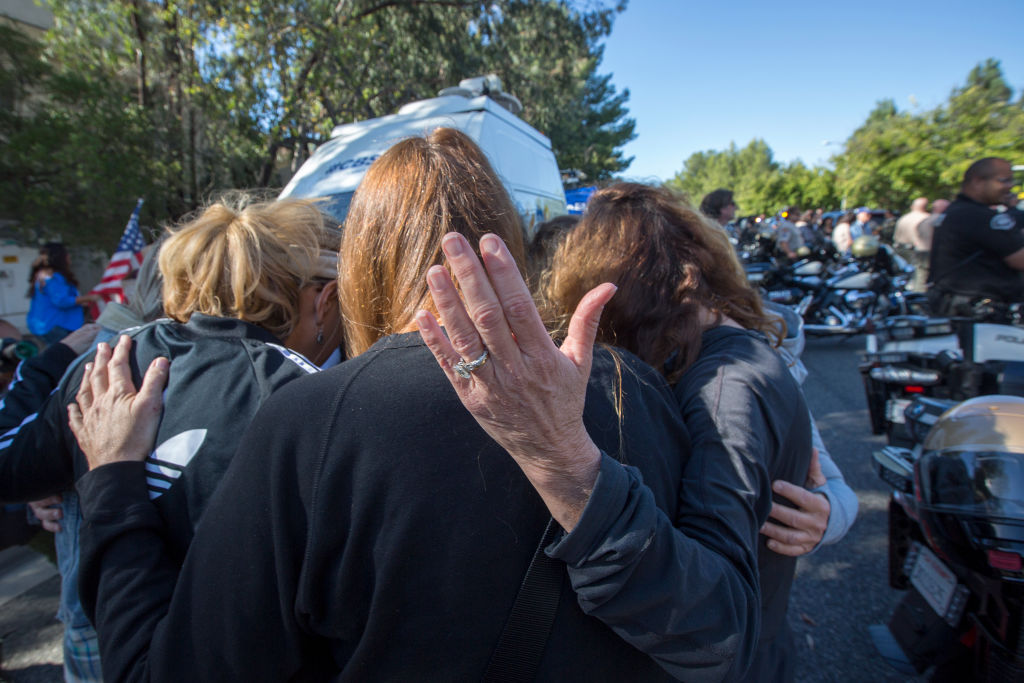 Churches in California are speaking out, offering prayers and help amid the chaos that has resulted from a shooting inside of a Thousand Oaks, Calif. bar that killed 12 people.
Ian David Long, 28, is the name of the shooter who was found dead by police inside of Borderline Bar & Grill after he shot a number of people on college night at the Southern California bar Wednesday. People shared an outpouring of prayers, support and grief on social media after the tragedy.
Some California churches and preachers posted messages on social media about the mass shooting that took place about 40 miles from Los Angeles.
Bethany Church On The Hill of Thousand Oaks is a local place of worship that opened its doors to pray for those impacted by the shooting.
"Dear Bethany Family, Come to Bethany Church on the Hill at 7:00 pm this evening for an all-church time of prayer for all those affected by this tragic shooting that occurred here in Thousand Oaks just last night," says a Facebook message posted by the church Thursday. "Invite your friends and neighbors – anyone who would like to join us. A community prayer vigil is also being setup at the Civic Arts Center at 5:00 pm."
California Community Church is located roughly six miles from Thousand Oaks in Agoura Hills, Calif. The church used its social media platform to share community updates like how people can donate blood.
"There is blood drive being held all day today at La Reina High School in Thousand Oaks. All 'O' types of blood is needed," says a Facebook message from the church. "If you can help give blood, please go to La Reina High School. Best Western, Thousand Oaks has been added to the list of where you can donate. Check back for new locations as they arise we will add them here."
Pastor Touré Roberts and his co-pastor wife Sarah Jakes Roberts lead Potter's House at One LA, and shared their prayers and pain with the world.
Jakes Roberts reacted to the news after revealing that she was in Thousand Oaks for a doctor's appointment.
"Currently in Thousand Oaks for what should have been a routine doctor's appointment and the grief is so thick that only love, kindness, and prayer can attempt to cut through it," she wrote. "Join me in praying for Thousand Oaks and countless other communities affected by senseless acts of violence."
(Photo by David McNew/Getty Images)