'God Doesn't Want Us to Hate,' Emanuel Survivor Shares Why She Chose to Forgive (Interview)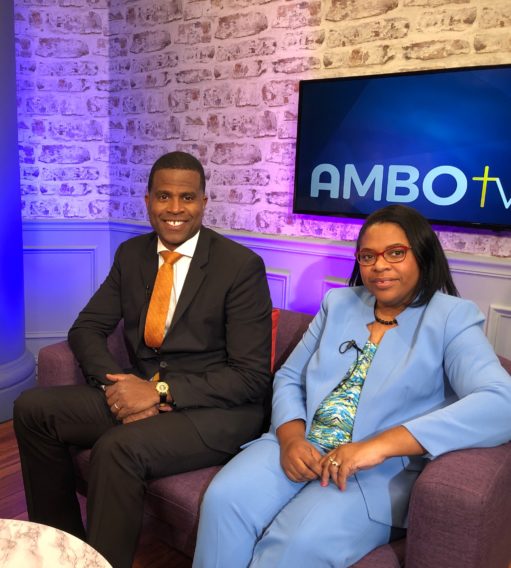 June 17, 2015, was the night that forever changed Jennifer Pinckney's life.
While she and her then six-year-old daughter Malana waited in the office of Emanuel AME in Charleston as her husband Sen. Clemneta Pinckney concluded bible study, a white nationalist opened fire in the church.
Pinckney and her daughter survived by hiding underneath the desk in the office and keeping silent. Sadly, her husband and eight others were not as fortunate.
"There's not one day that goes by that I don't think about Clementa," Pinckney shared in an interview with Ambo TV. "He was the man of my dreams. He's my soulmate. And to have him just taken away like that, you know, it hurts."
Pinckney, who was interviewed alongside Producer, Pastor Dimas Salaberrios, discussed the new documentary Emanuel, which tells the stories of the survivors and victims of that tragic night.
For survivors like Pinckney, their stories include dealing with the full impact of what was lost that night. Now, a single mother of two girls, Eliana, 15 and Malana 10, she often ponders the void left in her daughters' lives by their father's absence.
"Clementa was a very hands-on father," she shared. "I think about the girls; what they are missing out on…They're going to miss out on the father-daughter dances. They're going to miss out on daddy walking them down the aisle."
Despite her hurt, Pinckney insists that her "faith is stronger, even more so than before."
Instead of living in hate, she has chosen to forgive her husband's killer. She attributes this largely to her faith in God, as well as her desire to demonstrate for her daughters the message of love taught by their father.
"Clementa was a man of God. Our family, we strongly believe in God," she stated. "When you think about his teachings and his preachings…He was about helping and loving. We never taught our children to hate. And so, for me to sit there and look at Eliana and Malana and to continue to hate, but yet to tell them you're not supposed to hate; God doesn't want us to hate. How can I rightfully do that?"
Emanuel, which is executive produced by Steph Curry and Viola Davis, is ultimately a powerful story of forgiveness.
With a limited release, it will be in theaters only on June 17 and 19; two dates chosen because of their significance.
"June 17 is when the shooting happened," Salaberrios explained. "And June 19th is when the holy spirit showed up in court, and the families forgave and pleaded for the soul of the killer."
Check your local listings to find locations and times.
To watch the entire interview with Pinckney and Salaberrios click on the link below.