Pastor Deitrick Haddon Says People Should Not Shame Others About Divorce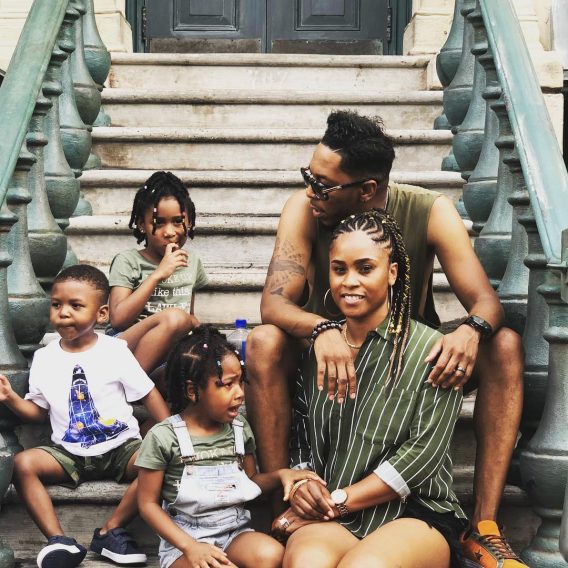 Deitrick Haddon is speaking up about finding love again after divorce, years after he publicly divorced and got remarried.
Haddon, the gospel singer and pastor of Hill City Church in Los Angeles, Calif., posted a number of videos on social media recently where he revealed his thoughts about divorce. The pastor explained his perspective about God hating divorce.
"A world with no covenant or no agreements in place would only give people the right to abuse you with no consequence. That would be a chaotic world," Haddon said. "That's why God hates divorce because agreements and covenants must be in place in order for us to have an orderly world to live in."
Even though he spoke about God being a covenant keeping deity, Haddon insisted people in the church should not try to make others feel bad for getting a divorce.
"Nobody should be made to feel low because they've had to move on with their lives and for their sanity, for their peace, for their health, for their lives. We have a habit of doing that in the church making people feel bad about things that they can't even change," he said. "It really bothers me when I see people bullying people making people feel low for what they've had to do. If God has blessed you and given you the grace to stay with your first wife, that's you."
Haddon married his second wife Dominique in 2013, after filing for divorce from his ex-wife and fellow gospel singer Damita Haddon in 2011 after 15 years. In a previous interview with the Yolanda Adams Morning Show radio program, Haddon revealed how much his divorce impacted him.
"I experienced that, how you can be so hurt from people and things that happen in life that you say, 'I don't care nothing about church, singing no gospel music, I don't care nothing about none of it. I'm just trying to live!'" said Haddon. "When you go through something like that, you kind of lose your mind for a minute, and I actually lost my mind for a minute. But thank God for His mercy and grace. He brought me back."
(photo via screengrab Deitick Hadden Instagram)