Pastor Chad Johnson And Gospel Singer Michelle Williams Readying New Show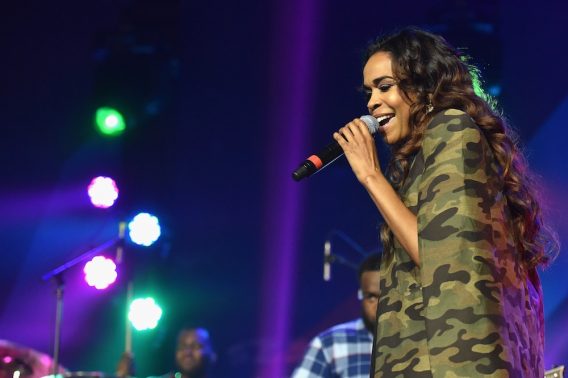 Pastor Chad Johnson and his singer fiance Michelle Williams will be documenting their love story on an upcoming unscripted series.
The series Chad Loves Michelle will appear on OWN at 9 p.m. on Nov. 3. In the show, the couple's journey to marriage will be documented which includes pre-marital counseling and abstinence.
"Having been together for a year and never in the same city for more than seven days, the newly engaged couple is turning to intensive pre-marital counseling to help prepare them for life together as husband and wife," a statement from the network says. "Both are relocating to Los Angeles from different cities in the months leading up to their wedding, but not to the same bedroom. Guided by their faith and unwavering values, the couple has vowed to consummate the relationship only after they are wed. "
Williams, the singer who rose to fame in the R&B group Destiny's Child before turning to gospel music, has been vocal about her journey in love for some time. She previously encouraged supporters not to be too consumed with finding the idea of finding love which could lead to depression.
"I do think you should not focus so much that if you're not in love that you get depressed about it," Williams previously told PEOPLE. " I was in a place where I was like, I'm just going to focus on my career and my family and just keep it moving. I started taking myself out; I started traveling by myself, to the point where I loved being by myself."
Still, she encouraged people not to give up on finding love.
"Just don't lose hope. But definitely be doing what you can do to make yourself a better person for the person that possibly is on the way for you," she said.
(Photo by Paras Griffin/Getty Images)