Michelle Williams Shares Relationship Struggles With Pastor Fiancé During Fight Against Depression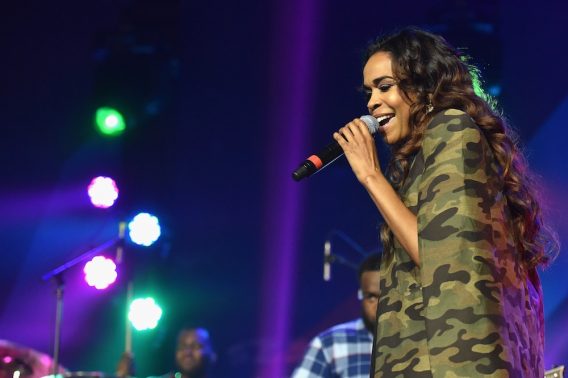 Michelle Williams questioned if her relationship with Pastor Chad Johnson could overcome her battle with depression and even gave her fiancé the option to break things off because of her mental health struggles.
The pair, who star on the new OWN show Chad Loves Michelle, have been doing press rounds for their series. During a recent appearance on Good Morning America, the gospel music singer who rose to fame as a member of R&B group Destiny's Child opened up about giving Johnson the opportunity to walk away from their relationship when she was working through her depression.
"I actually told him when he came to visit me in the hospital, I said, 'Babe, I will understand if you leave. I can go to bed at night knowing that you left because you were praying for a wife, but not a depressed one,'" she told Good Morning America. "But he showed me in sickness and in health already, before marriage, (that he will support me)."
In July, Williams checked herself into a Los Angeles, Calif. facility to get treatment for depression. Initially, she did not want to tell anybody about her struggles.
"For months, I was slipping and slipping and slipping [and] before you knew it, I was at the bottom of the pit looking up like, 'Am I really here again?' And I suffered by myself," she admitted on GMA. "I didn't want to tell anybody. I didn't want anyone to be like, 'Oh my gosh, here we go again. I thought you were over it.'"
However, now she is stressing the importance of people getting help instead of suffering in silence. After spending time at a facility, Williams' perspective about receiving treatment for mental health issues has changed.
"I didn't see anybody that looked crazy. I didn't see anybody strapped up, I didn't see anybody doing crazy behavior," she said. "And literally, since then, I watch my mouth. I don't call people crazy anymore. Some people … they just need help."
(Photo by Paras Griffin/Getty Images)