Hillsong NYC Pastor Carl Lentz Honors Wife With Sweet Mesage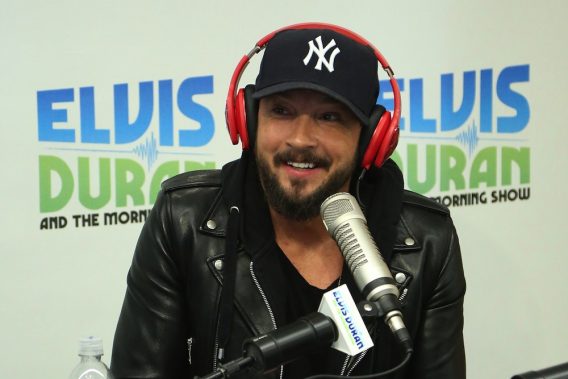 When honoring his wife this week, Pastor Carl Lentz revealed an interesting tidbit about his marriage.
The lead pastor of Hillsong New York City said he and his wife Laura Lentz have only gotten into one disagreement in the 15 years that they have been married. The pastor took to Instagram to share some insight about his relationship with the world on Sunday.
"Two years of 'dating'..15 years of marriage.. 3 children…6 dogs( they come and go, long story..) two life altering moves..close to 8 years @hillsongnyc together.. only one disagreement, ever…so much has changed," he wrote. "Yet I can honestly say that @lauralentz still has the same easy laugh, the same consistent faith, the effortless grace and same ability to keep moving forward, regardless of what current chapter our lives may be in…"
The preacher had nothing but nice things to say about his wife who he admitted was better than him. Lentz revealed how important it was for him to work on growth in his marriage.
"Even at times when I'm the one slowing us down! That's the thing about marrying somebody that's better than you.. growth really is not an 'option.' For me, it's a survival tactic..gotta keep up," he wrote. "And I'm ok with that..Love you Lausie Jayne.. I could just tell YOU this, but if it doesn't happen on insta, IS OUR LOVE EVEN REAL?! I'm not taking that chance…#occupymystreet #alwaysonlylaura #ownmymoments #livelovelaura #thereisLAURA #laurasongconference #callme."
This is not the preacher's first time getting transparent about marriage. He previously took to Instagram last year to celebrate his wedding anniversary while sharing some lessons that he's learned about marriage.
One of those lessons is that marriage has less to do with feelings than some would assume.
"Nobody 'falls out of love.' They choose to stop loving," he said. " Nobody falls out of a marriage. They choose to stay in it."
(Photo by Taylor Hill/Getty Images)