Carrie Underwood, Mike Fisher Call New Baby A Gift From God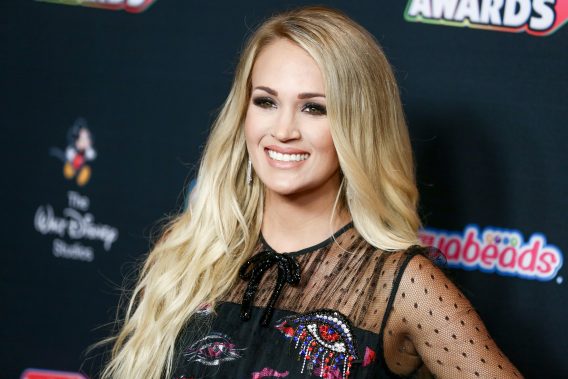 Carrie Underwood and her retired NHL player husband Mike Fisher, are publicly praising God for the recent birth of their second child.
The parents of 3-year-old Isaiah gave their new baby boy a Biblical name too. The pair hopped on Instagram to announce it last week.
Mike admitted that the pair once questioned if they would even be able to have another child.
"Jacob Bryan Fisher! You are a gift from our Lord," Mike wrote. "The last few years has has (sic) had its challenges and it makes this moment even more sweet! We didn't know if Izzy would ever have another sibling but we learned through it all that God is in control and his timing is perfect!"
The brand-new daddy of two continued to praise God for their miracle baby.
"He is good all the time even in the difficult times that are hard to understand. #grateful #miraclebaby,"
Country music singer Carrie revealed a few details about how the family is doing.
"Jacob Bryan Fisher entered the world in the wee hours of the morning on Monday…his mom, dad and big brother couldn't be happier for God to trust them with taking care of this little miracle," she wrote last week. "Our hearts are full, our eyes are tired and our lives are forever changed. Life is good…"
Carrie suffered three miscarriages in 2017 and previously admitted that she and her husband once worried if they could have a big family.
"I'm 35, so we may have missed our chance to have a big family. We always talk about adoption and about doing it when our child or children are a little older," she told Redbook. "In the meantime, we're lucky to be a part of organizations that help kids, because our focus right now in our lives is helping as many kids as possible."
(Photo by Rich Fury/Getty Images)