Philadelphia 76ers Asst. Coach Monty Williams Talks Faith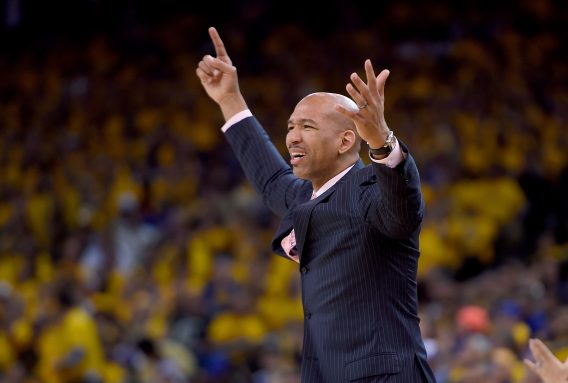 Philadelphia 76ers assistant coach Monty Williams is revealing how much the Holy Bible app has blessed him.
In a recent article posted on The Undefeated, Williams says the app is a daily necessity that has transformed his life and allowed him to reach others.
"I use it every day because I like the Bible plans that they have on there. They're pretty encouraging, and sometimes they punch you in the mouth," he said. "But I learn more about the Lord, I learn a lot about myself. It's a really cool way to connect with other believers and other people in general who are just like me, just trying to live this thing out in a real way, but do it in a way that would glorify God without being offensive or goofy to other people."
Even though Williams is a Christian, he is careful with how he describes his journey through faith. Instead of portraying his faith walk as an experience that is always pleasant, he calls himself a broken and flawed man who needs to constantly lean on God.
"There's a lot of times within the faith, as a Christian, that most people think we walk around like we have it together, and I just got to be straight with you," Williams said. "The longer you're walking with the Lord, it's the exact opposite. It's like way on the other end. I need the Lord because I don't have it together. I am broken. I am flawed no matter how I'm viewed."
On the surface it may seem like Williams is doing a great job both on and off the court, but the coach makes it known that he deserves no credit. He gives all of the glory to God.
"I always tell people God makes me look much better than I deserve, and that's just where it is for me," said the 76ers assistant coach. "I don't like coming off with the fake humility stuff."
(Photo by Thearon W. Henderson/Getty Images)