Pastor William McDowell Offering Unique Worship Training For Next Gen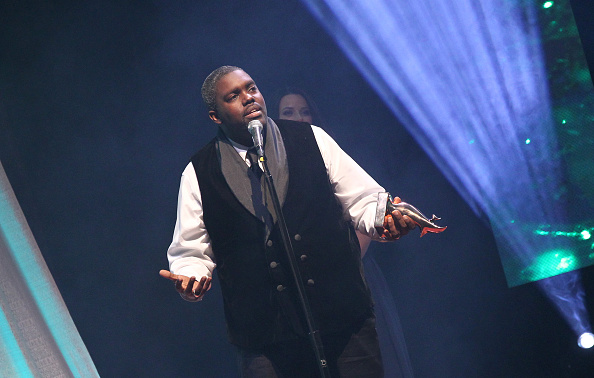 Pastor William McDowell has created a unique intensive training experience for the next generation of worship leaders who will receive a Professional Education Certificate for completing it.
The senior pastor of Deeper Fellowship Church in Orlando, Fla., is also a Grammy-nominated gospel singer known for his spirit led music. This week, McDowell is promoting a special training that aims to help equip worshippers with the tools that they need to minister through music.
The Deeper Worship Intensive (DWI) will take place for four days next year from January 30, 2019 – February 2, 2019, at The Plaza Live Theater in Orlando. The experience will feature four days worth of sessions, workshops and mentorship opportunities.
A number of well known worship leaders in the industry will be on hand for the experience including Pastors David and Nicole Binion, Tasha Cobbs Leonard, Rita Springer, Travis Green, Bishop Joseph Garlington, Cory Asbury, Pastor Jonathan Stockstill, Nathaniel Bassey, Pastor Mike Driscoll, Chris Brown, Aaron Lindsay, Jeff Deyo, and Bob Sorge.
Aside from the dynamic worship leaders who will take part in the event, the DWI has partnered with North Central University, a Christian institution that will award a Professional Education Certificate in "Worship Leadership" to those in attendance.
"Partnership with this incredible institution allows DWI to equip you in ways that will propel the trajectory of your life into your God-given purpose," McDowell said on the DWI website.
The preacher and music minister explained the inspiration for his worship training.
"We must prepare a generation to position themselves to experience all that God has for us in this season. The Lord wants to do something greater than anything you and I have ever experienced before," he said. "Can you imagine what would happen if we gave Him room to do it? What would happen if a generation of worship leaders and sound carriers positioned themselves, and their churches, to see it?"
For more information about the Deeper Worship Intensive, click here.
(Photo by Terry Wyatt/Getty Images for Dove Awards)