Pastor Travis Greene Makes A Surprise Baby Announcement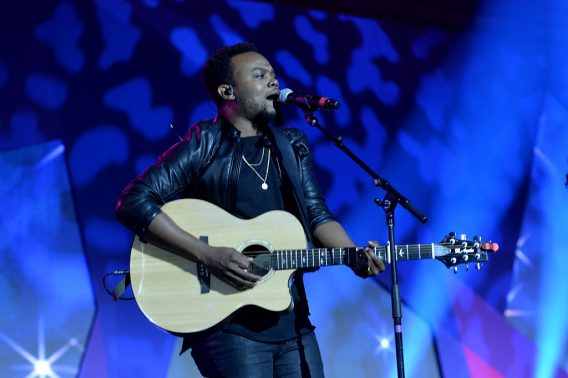 Pastor Travis Greene and his wife Jackie are expecting their third child.
The pair made the announcement in a video posted to Instagram Sunday. In the video which is referred to as a "surprise" in the caption, the pair walked on the beach with their two young sons before the camera panned to a drawing in the sand with three hearts.
Jackie ended the video with her hand on her stomach joined by each member of her family following suit. Greene is more than a Grammy nominated gospel music singer, but the senior pastor of Forward City Church in Columbia, S.C. as well.
He and his wife previously opened up about trusting God to do the miraculous in their children's lives after overcoming a health scare during the birth of their 4-year-old son Jace.
"The doctors pretty much pulled us out after my water broke and said that there it wouldn't be any way for Jace to make it," Jackie explained in a previous WLTX 19 report.
Even though the doctors did not believe their son would pull through, Travis was sure that God would do the miraculous.
"Travis really just told her you know really emphatically that we believe God and that we were going to trust Him and we were going to fight," Jackie said. "They didn't even think he would last even two days and then after that God held my womb for about seven weeks and he was born at 28 weeks when that started at 20 so we were really really excited he lived."
Travis had a miraculous birth story of his own. When he came into the world, the doctors believed he was dead.
"When I was born the doctors thought right then that I was dead. I wasn't breathing or anything my parents prayed and God performed a miracle on the spot and revived me," he said. "And then when I was 4 years old, I fell four floors out of a window and was pronounced dead by doctors, and my mother literally picked up my body and she prayed that Jesus would rescue me."
Travis and Jackie know full well the miracles that come with parenthood. At the end of their latest birth announcement video, the couple included the text "children are a gift from God."
(Photo by Paras Griffin/Getty Images for 2016 Essence Festival)