NBA's Jonathan Isaac Talks Not Wanting To Give Up Sex And Clubs For Jesus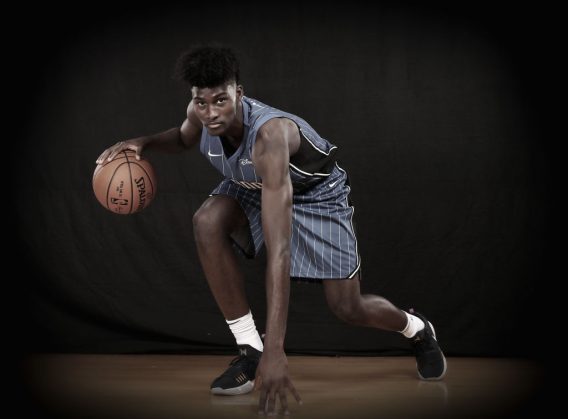 Before Jonathan Isaac decided to follow Jesus Christ, there were some things that he was hesitant to give up.
The 20-year-old Orlando Magic forward revealed how much his mindset has changed concerning his Christian walk.
"The funny thing to me about accepting Jesus is that before I made the decision I was so occupied with all the things that I'd be losing," he tweeted recently.  "Sex, clubs with my boys, manhood etc! Now all I see is all I've gained. And all of it so easily outweighs what I thought I needed to be a man.."
Isaac was drafted by the Magic last year. Last month, Isaac preached at a J.U.M.P Ministries gathering. Although he admitted to being hesitant to preach to a crowd of believers from all different backgrounds, the NBA star proved to be a compelling speaker.
"If you're asking the Jonathan from FSU what does your faith grant you I might have taken a minute. I would've gotten eternal life right..but I couldn't tell you anything else and if I did it wouldn't be with any excitement," he admitted during the sermon posted to YouTube. "But if you ask me today what my faith in Jesus Christ grants me I might jump. My faith grants me something that nothing else on this entire planet can grant me."
Isaac revealed that in addition to eternal life, his faith grants him the confidence to approach God along with the opportunity to experience the fruit of the spirit. These days, Isaac is focused on more than just what his faith can grant him.
The athlete has become cognizant of how his faith impacts others.
"The Jonathan now wouldn't hesitate to tell you, to show you I wish I knew those things. I wish I knew that there was a command on my faith from the word of God to be a light," he said. "Ephesians 5:8 reads, 'for you were once darkness but now you are a light in the Lord. Walk as children of light.'"
(Photo by Elsa/Getty Images)