Kierra Sheard Glorifies God For Big News About Clothing Line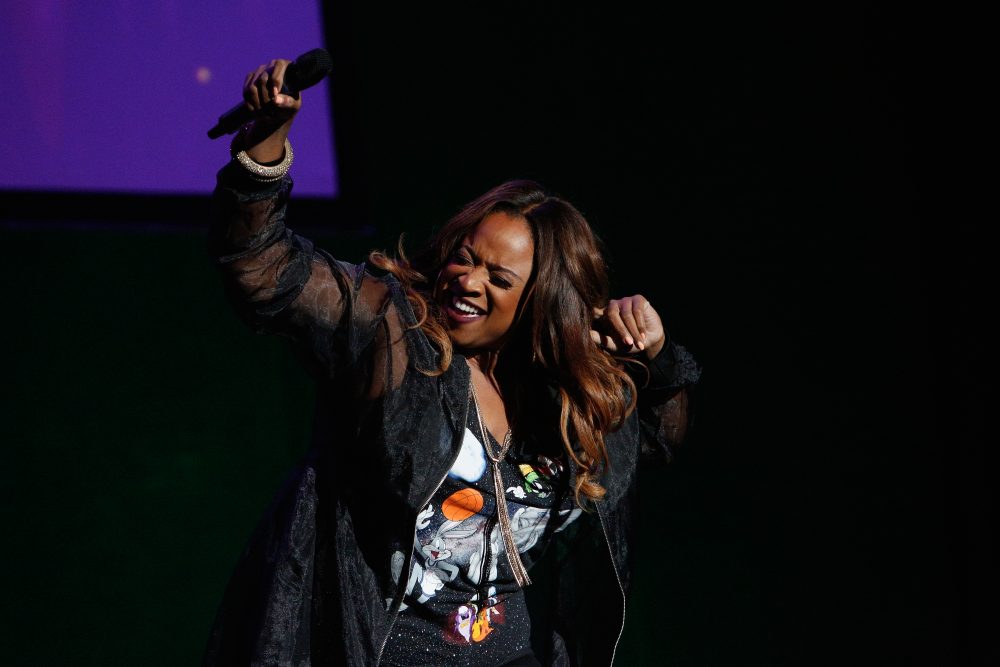 Kierra  Sheard is bringing her fusion of faith and fashion to Macy's stores.
The gospel music singer and entrepreneur is glorifying God for the new venture.
"I'm on the plane and we've been holding on to this! I posted about me being in NY while at #WorkshopAtMacys and so many of you flooded this event and your timelines," she wrote on social media. "Thank you so much! God is so faithful and I'm excited to share fashion and faith in a completely different realm/capacity!"
Kierra's clothing line, eleven60, is focused on providing curvy women with quality clothing. Right now it is available on Macy's online stores.
The singer reminded people why providing curvy girls with fashionable clothing was important.
"The curvy gal is the average American woman! I'm proud to work hard, and will do so, to bring you quality, comfort, and fashion forward," she wrote. "You have to try it to know that we are on to something special… #Dream #YouCanDoIt #Macys #Faith #Work."
In a previous interview Kierra revealed that her clothing line was a fusion of faith and fashion.
While she does hope to make money from the venture, the singer hopes that her clothing line can represent a fusion of fashion and faith.
"A lot of people think that I'm taking the clothing line and just want every dollar. Yes, I want the dollars that come with it, but I believe that this clothing line is going to allow me to walk into doors where I'll be able to meet people that never would have listened to my music," she said. "I'll be able to introduce or re-present Christ to them. So I look at all of my purpose in life as a way to assist Jesus Christ in building the body."
(Photo by Lars Niki/Getty Images for Ashley Stewart)