Ciara Talks God Opening Doors And Her Prayer During Abstinence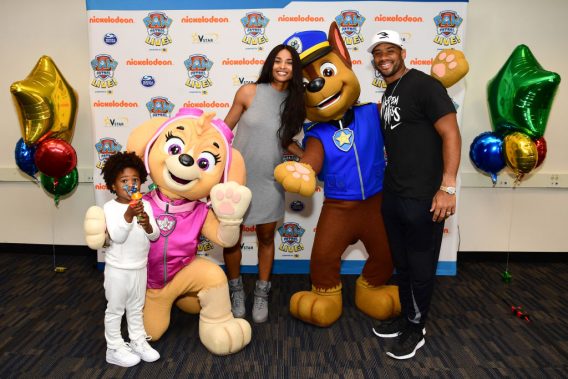 When God opens a door for you, singer Ciara believes that nobody can stand in the way of that opportunity.
As the April covergirl of In Style magazine, Ciara is reflecting on her faith. The singer and head of her own budding record label believes that God is behind all of her success.
"I truly believe that no one can close the door that God has opened for you," she said in the interview.
The 33-year-old mother of two and wife of Seattle Seahawks quarterback Russell Wilson has spoken about her faith for years. When she and Russell were dating, he let the world know that they believed God was leading them in being abstinent until marriage.
When reflecting on that time in her latest interview, Ciara admitted it wasn't easy.
"That took a lot of prayer," the singer said. "It was hard. I can't lie."
When she and her son's father, rapper Future, broke things off in 2015 Ciara said she did some soul searching. She explained the mindset that led her to her now husband.
"If you want to get somewhere in life, you've got to have a compass. You've got to know where you really want to get to," she said. "And my heart, soul, spirit, and mind just desired to be loved. To be truly loved the right way."
In a previous Yahoo! Report, Ciara spoke about the importance of sharing the same vision with her husband.
"It is a blessing that we both share the same vision and we really do believe that you gotta have God at the foundation," she said. "We both know that if it wasn't for Him we wouldn't be in the positions that we're in, we wouldn't have the blessings that we have. And so it all comes back to that."
(Photo by Emma McIntyre/Getty Images for Nickelodeon)