Ditch The Hospital: 3 Reasons To Give Birth At Chick-fil-A
Chick-fil-A is not typically the first location that people list on their birthing plans, but after a baby was delivered at a Texas location of the fast food restaurant recently it may be worth considering.
On July 17, a baby girl was delivered at the Stone Ridge, Texas location of  Chick-fil-A according to the store's Facebook page. The restaurant offered the family a year of free food along with the promise that she can work at the store when she comes of age, according to TODAY Food reports.
If that isn't enough incentive to consider delivering your child at Chick-fil-A, Ambo TV has thought of a few more reasons to reconsider adding the restaurant to your birthing location options.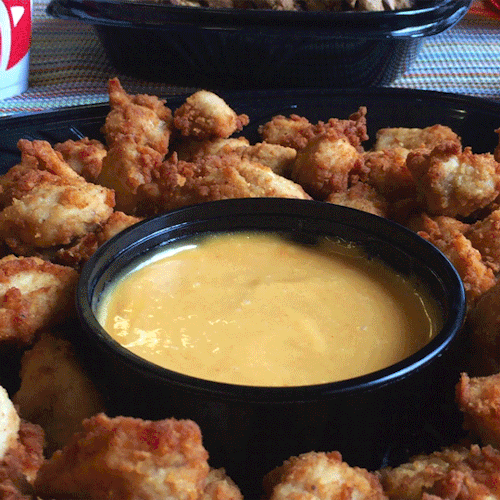 Chick-fil-A Promises To Be A Faithful Steward Of All Things
The corporate statement of Chick-fil-A is to "glorify God by being a faithful steward of all that is entrusted to us and to have a positive influence on all who come into contact with Chick-fil-A." This statement doesn't limit the restaurant or its employees to only be a faithful steward of food. Luke 16:10 states, "one who is faithful in a very little is also faithful in much." If we can trust Chick-fil-A to provide the right sauce for our waffle fries, trusting them with the birth of our children only seems natural.
Chick-fil-A Employees Go Above And Beyond For Patrons
Most fast food restaurants just aim to take your order and serve you food. Chick-fil-A takes pleasure in serving a variety of needs that may arise.
Matthew Nunez, the hospitality director of a Chick-fil-A location in El Paso, Texas, is an example of this. Nunez placed the comfort of his customers before himself by running around the Chick-fil-A parking lot during a heavy rainstorm to provide an umbrella for the people coming out of their cars.
After the incident went viral Nunez explained his kind act by saying,"at Chick-Fil-A, when somebody says 'thank you,' [we respond with] 'my pleasure, it's my pleasure to serve.'" If Chick-fil-A employees take this much pleasure in providing umbrella coverage to people, imagine how excited they would be to help people bring life into the world.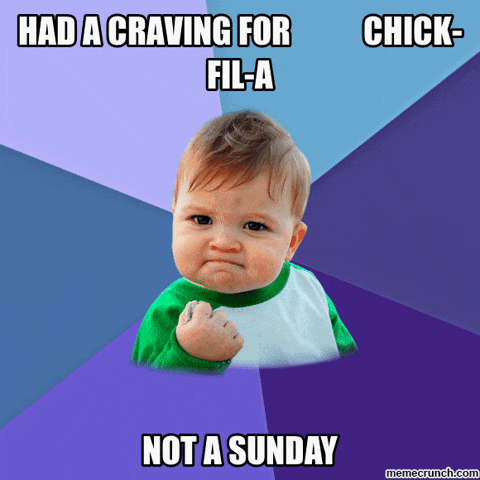 Chick-fil-A Is Willing To Break The Rules
Chick-fil-A is known for being a Christian company and has been closed on Sundays to allow people to worship God since it was founded in the '40s. However, when the need strikes Chick-fil-A isn't afraid to bend the rules.
Last year, a massive power outage in Atlanta, Georgia resulted in a number of people being stranded at the Hartsfield-Jackson International Airport in the city. Chick-fil-A opened its doors.
"The mayor called about 10 p.m. and asked for assistance," a spokesman for Chick-fil-A confirmed in a statement obtained by Fox News. "We immediately mobilized staff and team members who live and work near the airport, and they began making sandwiches and delivering them to the EOC (emergency operations center). City and airport officials then distributed more than 5,000 sandwiches to passengers who were stranded due to the power outage."
If the mayor of Atlanta can call on Chick-fil-A to break its own rules, there's no reason you can't do the same when it comes time to give birth.
*Please be advised that this article is just a humorous compilation birthed out of one hungry writer's love of Chick-fil-A. It was written for entertainment purposes only.
Any birthing plans should be discussed with a medical professional. If you feel led, feel free to send any Chick-fil-A love offerings to the Ambo TV offices.