Breathe: Patiently Pursue the Promise
by Candice Coates | 4:06 pm, November 14th, 2018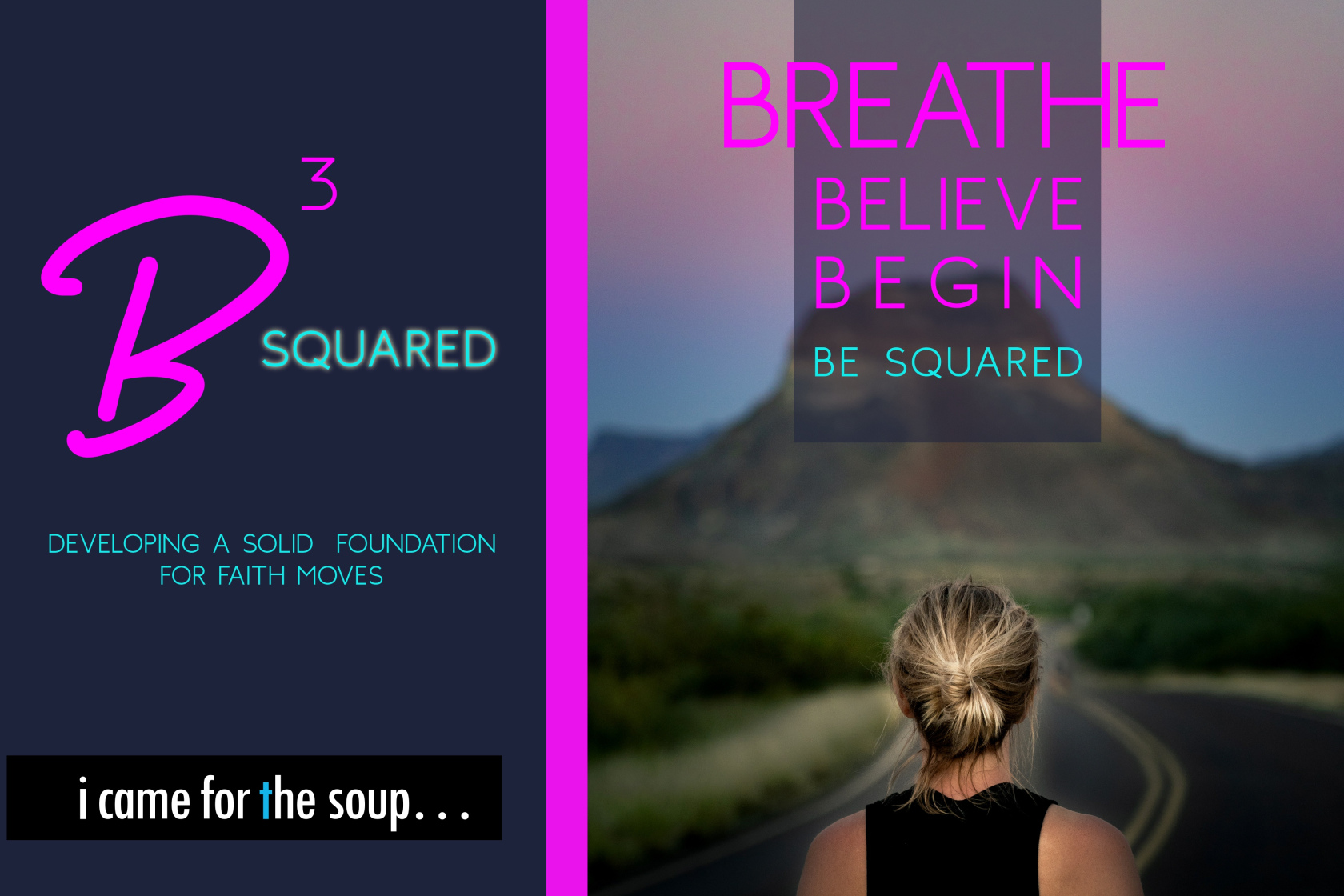 Breathe: Breathe in the Rhema word of truth daily and let your soul be at peace.
"The definition for Rhema refers to a spoken word that is active or activated for your personal situation, a word that comes to life for you by the Spirit." See Numbers 13-14:38
When we meet Caleb of the Tribe of Judah, he is a man in his forties, recently delivered from the yokes of slavery in Egypt, on fire with faith in the God of Israel, and ready to take hold of what God has promised-the Promised land of Canaan that will be renamed Israel.
Caleb along with eleven other men, is commissioned to go and spy out the Promised Land, to bring back a report to the people what it is that they are preparing to walk into.
If you are familiar with the story, you know that out of the twelve, Caleb along with Joshua are the only two that returned from the spying mission with even greater faith than before they had seen the land.
BREATHE: ACKNOWLEDGE YOUR GOD & YOUR MOUNTAIN
Caleb, unlike his ten unbelieving cohorts, takes sight of a mountain in the land of Promise and instantly his soul is quickened. This shall be his. By faith, it already is his, and no amount of time can shake that truth even though he burned with a desire to take claim of it the very day he sees it (JOSHUA 14:6-15).
He had a Rhema Word from the Lord and nothing, not time, not age, not giants where going to keep him from his inheritance.
We are all going to encounter mountains in our walks with Christ and in our creative quest. But we have to take a moment and consider each mountain we face.
Why?
Because not every mountain you face is a mountain that you need to tell to be moved and cast into the sea (MATTHEW 21:21). Some mountains you face, like Caleb, are mountains of inheritance that you need to take!
BREATHE: SUBMIT TO THE PROCESS
But there is a process to everything, especially inheriting.
Sometimes the Lord will let us see and sample our promise almost like a teaser of the good that is to come–a reminder of the glory ahead of us to help us remember in the midst of struggles from the point of promise to the place of inheriting–to keep moving forward in faithful pursuit.
The time this often takes can be difficult…frustrating, simply challenging. But it is at this point of taking our mountains that we truly need to breathe.
BREATHE BY PRAYING
We breathe to be centered in His truth. We breathe to renew our minds and stay rooted in the promise. We do this by grounding ourselves in prayer, meditating over the Rhema Word of Promise.
"And do not be conformed to this world, but be transformed by the renewing of your mind, that you may prove what is that good and acceptable and perfect will of God." ~ROMANS 12:2
Our minds become renewed as they are trained in the Truth. They become trained in truth as we meditate and focus on the truth.
"After the death of Moses the servant of the Lord, it came to pass that the Lord spoke to Joshua the son of Nun, Moses' assistant, saying: "Moses My servant is dead. Now therefore, arise, go over this Jordan, you and all this people, to the land which I am giving to them—the children of Israel. Every place that the sole of your foot will tread upon I have given you, as I said to Moses. From the wilderness and this Lebanon as far as the great river, the River Euphrates, all the land of the Hittites, and to the Great Sea toward the going down of the sun, shall be your territory. No man shall be able to stand before you all the days of your life; as I was with Moses, so I will be with you. I will not leave you nor forsake you. Be strong and of good courage, for to this people you shall divide as an inheritance the land which I swore to their fathers to give them. Only be strong and very courageous, that you may observe to do according to all the law which Moses My servant commanded you; do not turn from it to the right hand or to the left, that you may prosper wherever you go. This Book of the Law shall not depart from your mouth, but you shall meditate in it day and night, that you may observe to do according to all that is written in it. For then you will make your way prosperous, and then you will have good success. Have I not commanded you? Be strong and of good courage; do not be afraid, nor be dismayed, for the Lord your God is with you wherever you go."~JOSHUA 1:1-9 NKJV
The Lord was guiding Joshua to take the Promised Land, land that held Caleb's mountain, but He knew it was going to take more than just giving Joshua a Word for this to come to pass. Joshua was going to have to embody that Word in order for it to happen and he was made able to do that by focusing on that Word, breathing it in and out day and night.
What mountain has God promised you? Are you breathing in the Rhema Word of Faith in order to take hold of it?
BREATHE IN PATIENCE
"But let patience have its perfect work, that you may be perfect and complete, lacking nothing." ~JAMES 1:4
We breathe to allow patience to have her perfect way and to not become anxious for anything (PHILIPPIANS 4:4-9) but thank Him in advance for everything. Time can seemingly be the enemy of our very desires and souls, but in the waiting are we made able to carry more weight.
We are strengthened in patience. Our character improves and dependence on God increases. We cease to believe the lie that we can take the land on our own, but are reminded that He is the One Who by grace brings the promise to pass (NUMBERS 14:26-45) because apart from Him we can do nothing (JOHN 15:5).
Finally, we breathe because in doing so we allow Him to show us the way to walk in order to take hold of what He has promised.
"In all your ways acknowledge Him, And He shall direct your paths." ~PROVERBS 3:6
WHAT DOES IT MEAN TO BREATHE
Breathe- To patiently pursue the promise through the process of prayer.
See your mountain. Acknowledge the presence of your God and Father, and breathe…
*See intro to Be Squared
~Dream. Imagine. Believe. Do. CONQUER!
Candice Coates is an author, blogger, and contributor to Ambo TV.  This article originally appeared on her website www.icameforthesoup.com.