Are Pop Up Churches Making Jesus a Rock Star?
by Dean Windsor | 11:10 am, June 21st, 2019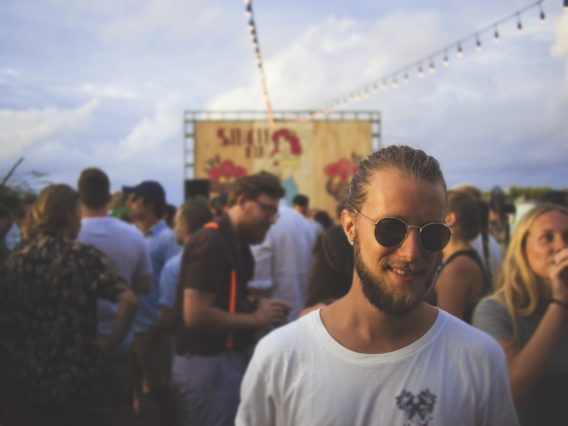 Burning Man, SXSW, Coachella. Three of the biggest music festivals in the world all take place right here in America. Each year hundreds of thousands of people converge at these gatherings.
Leave it to the corporate sector to find a way to turn these events into marketing opportunities, leading the way to the rebirth of the "Pop Up Shop".
The whole idea of "Pop Up" retail dates back to small shops that would "pop up" around Christmas, selling goods specific to the holiday, then quickly closing after the season is over. Remember the parking lot you may have gone to with your mom or dad to buy a Christmas tree? Yeah, that's a pop-up shop!  
With companies snatching the opportunity to sell you more of their stuff, some Churches are using this same opportunity to sell the attendees of these festivals something for free: Jesus and His message of salvation!
Something in The Water, an aptly named festival, takes place at Virginia Beach. Virginia is the home state of some of Hip Hop and R&B's biggest stars, including, Pharrell Williams and Timbaland. The festival takes place over three days and has all-star lineups that have included artists like Travis Scott, Jaden Smith, Dave Matthews Band, Maggie Rogers, Migos, and more.
This year, on the 3rd day of the festival, there was a "Pop Up Church Service."  Not only did this service include an all-star gospel lineup featuring Kirk Franklin, Mary Mary, John P. Kee, it also had the support and participation of many local churches.
Kanye West brought his pop-up Sunday service to the Coachella music festival this year and was well received.  West has been bringing his own form of Sunday service recently, which has been met with both criticism and praise.
There's also SXSW, a multi-venue festival that focuses on music, film, tech, and pretty much everything else. Central Presbyterian Church of Austin TX, got involved this year, becoming an official venue of the massive 10-day fest.
As we see with SXSW, churches will do pop up events in the surrounding areas. Taking advantage of the downtime between shows by encouraging people to rest and get to know God for a bit.

Is there a festival in your area?  Maybe a yearly fair or carnival even? A pop-up event during festivities can be an excellent way to grow your church, or, just spread the joy of faith for a day or two if nothing else.