Virtual Reality Brings Jesus To Life In New Ways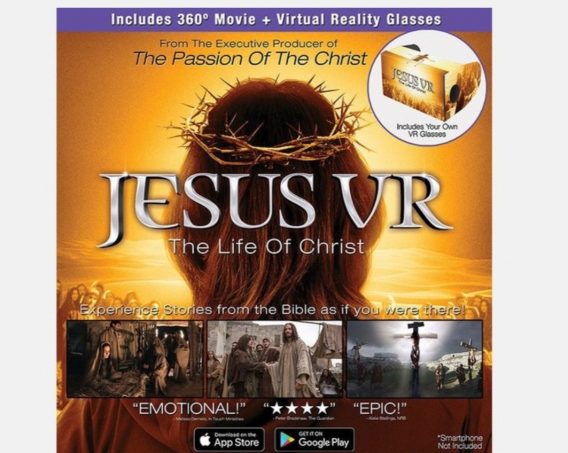 The life, miracles, crucifixion, and death of Jesus Christ are being shared like never before in a new virtual reality experience.
Autumn VR is bringing 14 stories from the Bible alive with the release of the new movie Jesus VR. Viewers who order the 80 minute film bundle from the Jesus VR website will get to experience 360 degree views of the journey of Jesus Christ and choose which direction they want to explore with the help of special VR glasses.
Dave Hansen, co-owner and president of the Autumn VR, which produced Jesus VR, directed the film that was shot with multiple cameras and multiple angles. He explained just how cool the innovative approach to the modern retelling of Christ's story is.
"As you're reading the Bible and such, it's somewhere your mind goes — what would it be like to stand in Christ's presence," he questioned in a recent CBC report. "We're not telling you where to look, you're free to look where you want."
The immersive experience was shot in Matera, Italy, which adds to the power of the film.
"It really does feel like you're in another time," Hansen said of filming in the area.
The film has had an emotional impact on people who have been touched by seeing Christ's crucifixion from a new perspective, the director said.
"Everyone who watches that scene on the VR goggles gets pretty emotional, when all of a sudden they find themselves in those last moments of Christ's life on this earth," Hansen said. "The only way you could ever be in that situation is through the power and the technology of virtual reality."
While Jesus VR will certainly draw Christian audiences in, Hansen believes people from all walks of life will appreciate the film.
"I think Jesus's message is still extremely important, and beautiful — and it's a message of love," he said. "I think everyone can relate to that."
For more information about Jesus VR, click here.
(Photo: screengrab)