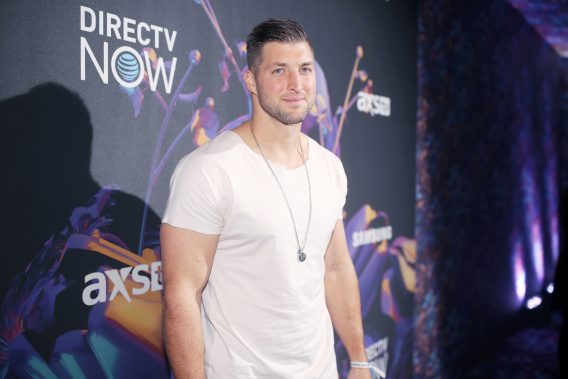 When he is not playing professional sports or working on philanthropic efforts, Tim Tebow takes investing his money seriously.
MarketWatch recently asked Tebow about the best financial advice that he's been given. His response?
"One would be tithing. Two would be being involved in things that allow you to make money while you sleep," he revealed. "One of my mentors, one of the things he said was, you can't speak at every event. Be involved in things that give you an opportunity to make money while you're at dinner or with your family or while you're playing baseball."
The athlete and head of the Tim Tebow Foundation explained that tithing is the first thought on his mind when some money comes in.
"I'm definitely someone that, the first thing I do is tithe, and then after that I want to put away a lot of it," he said. "Mentally, what I'll do is just try to live off a piece of it, and I also break it up into groups."
Tebow has been outspoken about his faith since he rose to fame as a college football star who won the coveted Heisman trophy. Tebow used to kneel on the sidelines to pray which is something that he carried during his time in the NFL.
Yet, that Heisman isn't the greatest thing that he owns. He told MarketWatch about his favorite possession.
"The Bible that I've had ever since I was 10, 11, 12. I don't bring it with me everywhere anymore, but I did for a long time," he said. "What I started to do with that is I would take notes on speeches and sermons and talks and put them in there and so I'd have hundreds of notes in there. Also letters from when I was a recruit that coaches sent me — some of the first letters from Urban Meyer that he sent me, I had them all put away in there."
(Photo by Christopher Polk/Getty Images for DirecTV)