This Christian Hip Hop Star Explains Danger In Comparison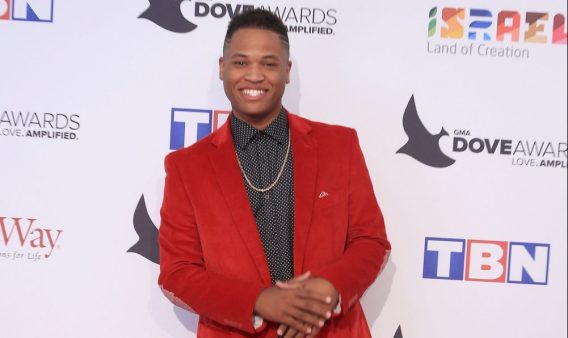 At 19, Aaron Cole is learning some serious life lessons while making a name for himself in the Christian music industry. One of those lessons has to do with the danger of comparison.
Cole doesn't compare his career to that of any other Christian Hip Hop artists. He has learned that comparison can hinder progress.
"When you start comparing your music to people, your relationships – you start comparing this and that, etc that's when you start messing up. You can compare your relationship with God and be like, 'That's cool with me' and you end up messing up yours because you compare," he said in a recent Rapzilla interview. "Then you start comparing your music. 'Oh, their music ain't that great, I don't even have to do too much'. Then you start backtracking instead of elevating."
The budding rapper and singer spoke about the importance of navigating your individual space with God.
"It's how you continually get better and how you continually be one with God in your own space," he said.
With a co-sign from renowned Christian music veteran TobyMac, Cole has been making strides in the industry. In 2017 TobyMac signed Cole to his Gotee record label which has enabled the rising talent to do things like support his family financially.
However, the artist hasn't lost sight of the fact that none of this would be possible without God.
"I'm able to get my mom a car. I'm able to do stuff for my family," he said. "I can give my sisters $100 and I'm not boasting in that I'm just grateful that God brought me to this place."
Instead of trying to compromise who he is or the music that he creates, Cole is focused on what God wants him to do.
"I came to the fact that I don't care about what people think of me. I know I'm doing what God called me to do and when you do that, that's when you're happy," he said. "…That's the place I'm trying to stay. Still giving people God, still giving people my life, all of that, and giving people hope."
(Photo by Anna Webber/Getty Images for Dove Awards)