These Churches Are Preaching 'At The Movies'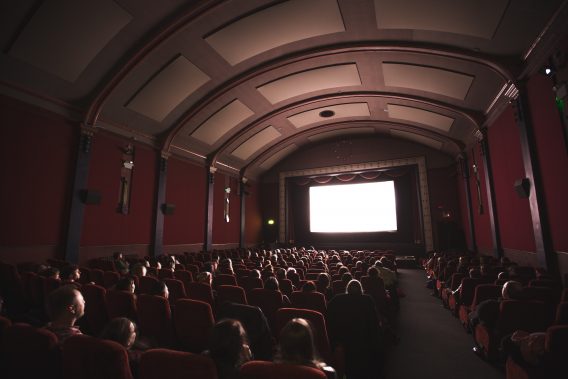 What's better than popcorn and a movie?
Popcorn and a movie at church. A number of churches around the nation have been hosting a sermon series called "At The Movies" that fuses Biblical themes with films.
This month Lifepoint Church, a multi-campus congregation located in Fredericksburg, Virginia, invited people to join them for movies and inspiration. One movie the church examined is called Wonder , which is about a fifth grader with facial differences.
A message from the church revealed how it tied the film in with a faith-based message.
"Through watching the movie Wonder this weekend, we learned that we are all unique. Whether our uniqueness is seen or unseen, how we see ourselves and our uniqueness makes a huge difference," a social media message from the church states. "Pastor Tammie reminded us that it's hard for others to love us when we are covering up who we really are. While risk is involved, removing the mask brings the closeness and the connection we need to be all that God uniquely created us to be."
Life Church, the place of worship led by Pastor Craig Gorschel that also has multiple campuses in different cities, hosts its own "At The Movies" sermon series each summer. The church's website explains the concept further and provides resources for other churches who want to adopt the idea.
"We decorate our lobbies in our favorite movie themes and invite friends and family. During the experience, we show snippets of popular films, and Pastor Craig creates a message based on themes from the film," the website states.  "Due to copyright law, we cannot post footage from any films here…We can, however, provide all the promotional resources we've created so you can host your own 'At the Movies' event."
A number of other churches like Cape Christian in Cape Coral Fla., Hope City Church in Sarasota, Fla., and the multi-campus Church of the Highlands in Alabama have also taken part in their own "At The Movies" events.
For Church of The Highlands, the sermon series attracts an increased number of visitors.
"We see more visitors during 'At The Movies' than any other time of year, which means we have more opportunities to share the life-changing love of Jesus with the lost—and you have a part to play," a message on the church's website states.