Tauren Wells Encourages People To Include God In Their Struggles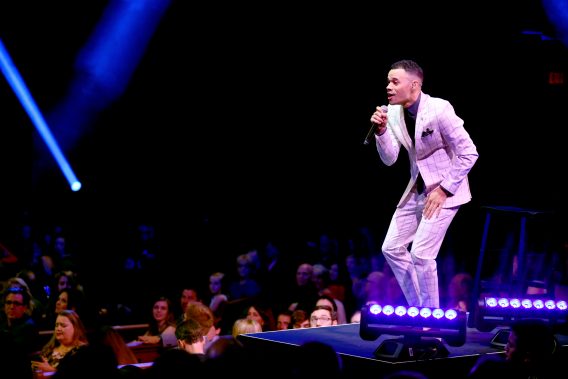 Tauren Wells is encouraging people to invite God into their struggle.
The singer-songwriter and preacher who is currently taking part in the Hope Encounter Tour with fellow Christian singers Danny Gokey and Riley Clemmons is sharing his views about being transparent with God.
"We think covering and isolating ourselves from God's presence is safer than revealing ourselves and inviting God's presence into our struggle. But what was God's response to Adam and Eve," Wells questioned in an Instagram post this week. "He didn't ask what they did. He already had that information."
Wells reminded those reading that God asked Adam and Eve about their whereabouts for a reason.
"He asked them where they were. He wanted to know if they would invite Him into their failure," he wrote. "In times of hurt, loneliness, or failure, we tend to hide from Christ, but—hear this, friends—because of his sacrifice for our sins, we now get to hide in Christ. It's just as Paul said in Romans 8:1: 'Therefore, there is now no condemnation for those who are in Christ Jesus.'"
The singer's post this week was inspired by his devotional called "Known" which is featured on the YouVersion website.
"My desire is that one day we will all be willing to step over the line from hopelessness to hope, from hurt to healing, from the struggle to surrender—that we will look around the room, beneath the cross, seeing each other and hearing Jesus tell us that we're not alone," a description of the devotional states.
The five day devotional aims to help people confront their issues head on.
"I've come to the unfortunate realization that there is a version of Christianity that many of us have bought into that has trained us to be professional pretenders. This devotional is for people ready to shatter the veneer of polished Christianity and to step into the vulnerability the Gospel requires before the great work of grace can transpire in our lives," he wrote. "Perhaps if we were all honest about our issues, honesty wouldn't feel so isolating. After all, Jesus didn't die for the image we project. Jesus died for who we really are."
(Photo by Jason Davis/Getty Images for KLOVE)