Tasha Cobbs Leonard Encourages People To Stay Focused In Social Media Age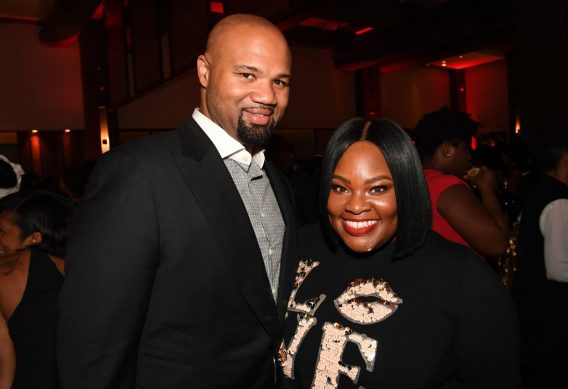 In a social media age, gospel music singer Tasha Cobbs Leonard is encouraging people to stay focused.
During a recent interview with Sister Circle Live, the Christian singer suggested that some people may have to fast from things like social media and t.v. to stay focused.
"We live in the age of social media and sometimes social media can be so hard because everybody has a platform for their opinion. But one of the things I believe is you have to stay focused," she said. "… You know we talk about fasting and everybody thinks about food but sometimes you have to fast from t.v., fast from social media [and] anything that is a distraction to your focus. I didn't come to preach–but one of the things that I would advise [is] that if you feel yourself being distracted by something else, take a moment and refocus. That may require you to let some things go for a little while."
While on the daytime talk show that airs on TV One, Cobbs Leonard said she felt called to have conversations about depression after overcoming her own mental health battles.
"I think one of the things that's a part of my assignment is to go around the world and allow people to be free to talk about it. I think sometimes in the Christian community those are the things that we don't want to talk about," she said. "It makes you feel like, 'oh maybe I'm a little different or this is a struggle that nobody is going through. But I want to stand there and say, 'hey, I went through this, you're not alone and you can make it.'"
Cobbs Leonard revealed that overcoming depression was a part of her testimony that she has been able to help others with.
"I really believe that's a part of my testimony and so many people have shared that me sharing my testimony has helped them," she said.
(Photo by Paras Griffin/Getty Images for BET)