Super Bowl Gospel Event Creator Talks Call From God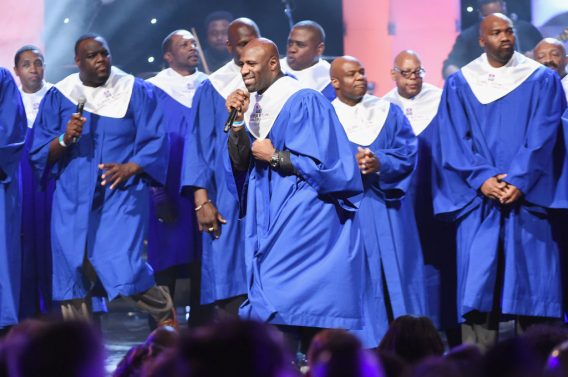 Marketing executive Melanie Few's vision created the Super Bowl Gospel Celebration 20 years ago. Now, she is explaining how her faith has helped her maintain the event that fuses football with her Christian roots.
The Atlanta, Ga. native started the event in 1998, which shares testimonies from football players and gospel music. A group of NFL players who like to sing has also formed a choir that performs at the annual event. In an interview for The Undefeated, Few explained why she chose to fuse faith and football.
"Faith and football are a natural combination. When you look at other sports, football players are much more vocal about their faith," she said. "I have learned that the culture of football is that of family and it is values-driven. Even when they are in Pop Warner, players are brought up doing team prayer and chanting words of affirmation before games. They are brought up that way, and it may be why football is so faith-oriented."
Now in its 20th year, Few says she feels called to do the Super Bowl Gospel Celebration that has welcomed acts like Pastor John Gray, Erica Campbell, Fantasia, Faith Evans, Kirk Franklin, Tye Tribbett, Jekalyn Carr, Donnie McClurkin, Natalie Grant, CeCe Winans, The Clark Sisters, and Patti LaBelle.
"I do the Super Bowl Gospel Celebration because it is a call on my life," she said. "I love creating an opportunity to bring together powerful gospel music with amazing testimonies from football players, and that is the reason I do it and that is the reason that I keep it as a not-for-profit production."
Few is a member of the New Hope African Methodist Episcopal Church in Atlanta and says she would not be able to produce the show each year if it were not for, "a rock-steady and rock-solid relationship with God."
For more information about the 2019 Super Bowl Gospel Celebration, click here.
(Photo: Kevin Winter/Getty Images)