Snoop Dogg Talks Childhood Church Memories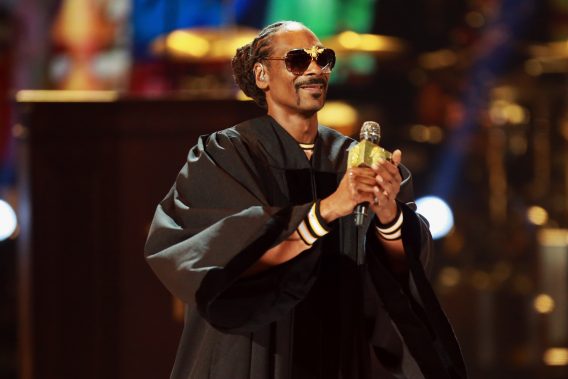 Snoop Dogg is sharing the moment that he first experienced the Holy Spirit in church.
The veteran Hip Hop mogul born Calvin Cordozar Broadus Jr. teamed up with gospel music veteran Kirk Franklin for a three-part YouTube series called, "From Gangster To Gospel To Redemption." In the first episode of the web series, Snoop recalled his first experiences with God moving in his life when he witnessed his mother in church.
"Probably when I was like 9 years old I used to go to church all the time and my mother used to catch the Holy Ghost,"  he revealed to Franklin. "People used to always laugh and make fun like, 'yo mama gonna fall out again' because we didn't understand what catching the Holy Ghost was back then."
After watching his mother's experiences, Snoop finally got a taste of being touched by the presence of God.
"One particular Sunday I caught the Holy Ghost, not falling out and all of that but I felt some kind of way. Like I need to be doing more right than wrong," he said. "Wherever I am in life I need to take God with me. Wherever I go no matter what I do."
The rapper who used to sell drugs after joining a gang in his youth insisted that a majority of gangster rappers got their start in church.
"People don't understand gangster rap comes from gospel music. 95 percent of the gangster rappers were born and raised in a church," Snoop told Franklin. "The first style of music that they heard or were introduced to was church music, gospel music."
According to Snoop, church is a platform that many rappers learned their craft.
"This is where we learned how to perform. We learned how to act," he said. "We learned how to conduct ourselves. We learned how to articulate, we learned how to read. We learned how to do all the things we do now as professionals in rap."
(Photo by Leon Bennett/Getty Images)