Rocker Mikey Howard Opens Up About Overcoming Grief After Miscarriage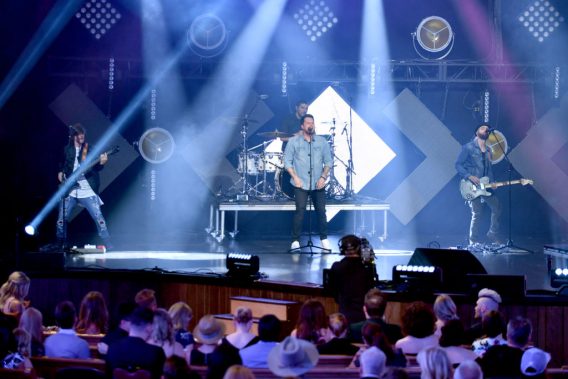 Mikey Howard sings about bold faith in his band 7eventh Time Down, but it wasn't until his wife suffered from a miscarriage that the lead singer had to really test what that looked like.
Howard and his rock band are known for songs like "Just Say Jesus" and "God Is On the Move." He had to lean on the faith that he sings about last year in what he called "the most difficult season my wife and I had ever walked through," in a Faithwire report.
"We were pregnant one day and we were excited about new life coming into the world and then the next day, I get a call from my wife and there was no longer a baby with a heartbeat," he said.
The singer-songwriter was on tour when he got the call and had to continue to tell audiences "God is good" in the midst of his heartbreak.
"I still get emotional talking about it. I had to get up and tell people that God is good and that he had a plan," Howard said. "But the plans that I thought he had for me felt like they got torn. I felt like a part of me had gotten torn off."
Still, he pushed through the pain to share the message about speaking the name of Jesus during tough times.
"The rubber met the road. I had to really put my money where my mouth is," Howard said. "I'm on the road telling people, 'Hey, when you don't know what to say, speak the name of Jesus and he's gonna come and he's gonna help you. When times are tough, you need to respond like Christ, and everything's gonna be OK.'"
Howard and his wife have two other children, but still feel the pain of losing their unborn child last year. But by leaning on God, they are able to find peace in the midst of sorrow.
"Not that that made the pain go away, not that we automatically got closure. It was none of that. It was more like a peace, an understanding, that Christ — in our sorrow — was there, in our home, taking up residence, doing life and he was on that journey of struggle with us," he said. "That made it bearable."
The band is readying a new album, Brand New Day which will be released on Friday, March 1.
(Photo: Jason Davis/Getty Images)