Rascal Flatts Talks Responsibility Of Spreading The Gospel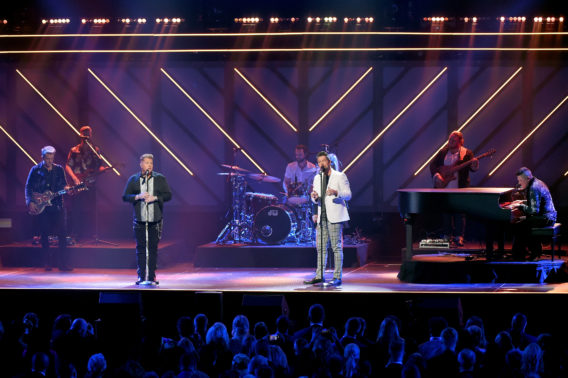 Christians in the music and entertainment industry have a responsibility to spread the gospel,  says Rascal Flatts musician Jay DeMarcus.
At the recent 6th Annual GMA Honors and Hall of Fame Ceremony, DeMarcus encouraged people there to share the message of hope through Christ.
"The people in this room, some I have known for decades, have the responsibility to pass the good news and the hope forward of Jesus Christ in a world that so desperately needs it today. It is overwhelming," he said, according to The Christian Beat. "We have been in the trenches for nearly 20 years now. I have to give the glory back to God tonight, for giving us the incredible platform we have had to do some of these incredible things."
Another band member, Joe Don Rooney previously spoke about the group's Christian foundation.
"We're not a band on a crusade," Rooney previously told the Chicago Sun-Times.  "We're Christian men with families and children and with deep faith in God and country. I think we have been very open if people read our liner notes. We always thank God and the Lord Savior Jesus Christ."
Still, Rooney spoke about America losing its Christian roots.
"I feel like we're losing the fabric of what made America America a little bit," Rooney said. "It's slipping through our hands a little when it comes to the Christianity on which our forefathers founded this country — putting God first."
In a Bangor Daily News report, Rooney said he feels the faith gets a bad reputation sometimes.
"I don't think we've ever had any kind of worry or trouble about us cutting a song with a Christian style. We've never had stones thrown at us," he said. "It's kind of a shame — and I'm all about religious freedom and speaking your mind about what you believe — but I feel like Christianity at times gets a bad rap in this country."
(Photo by Jason Kempin/Getty Images)