President Jimmy Carter Wins Grammy for Audiobook on Faith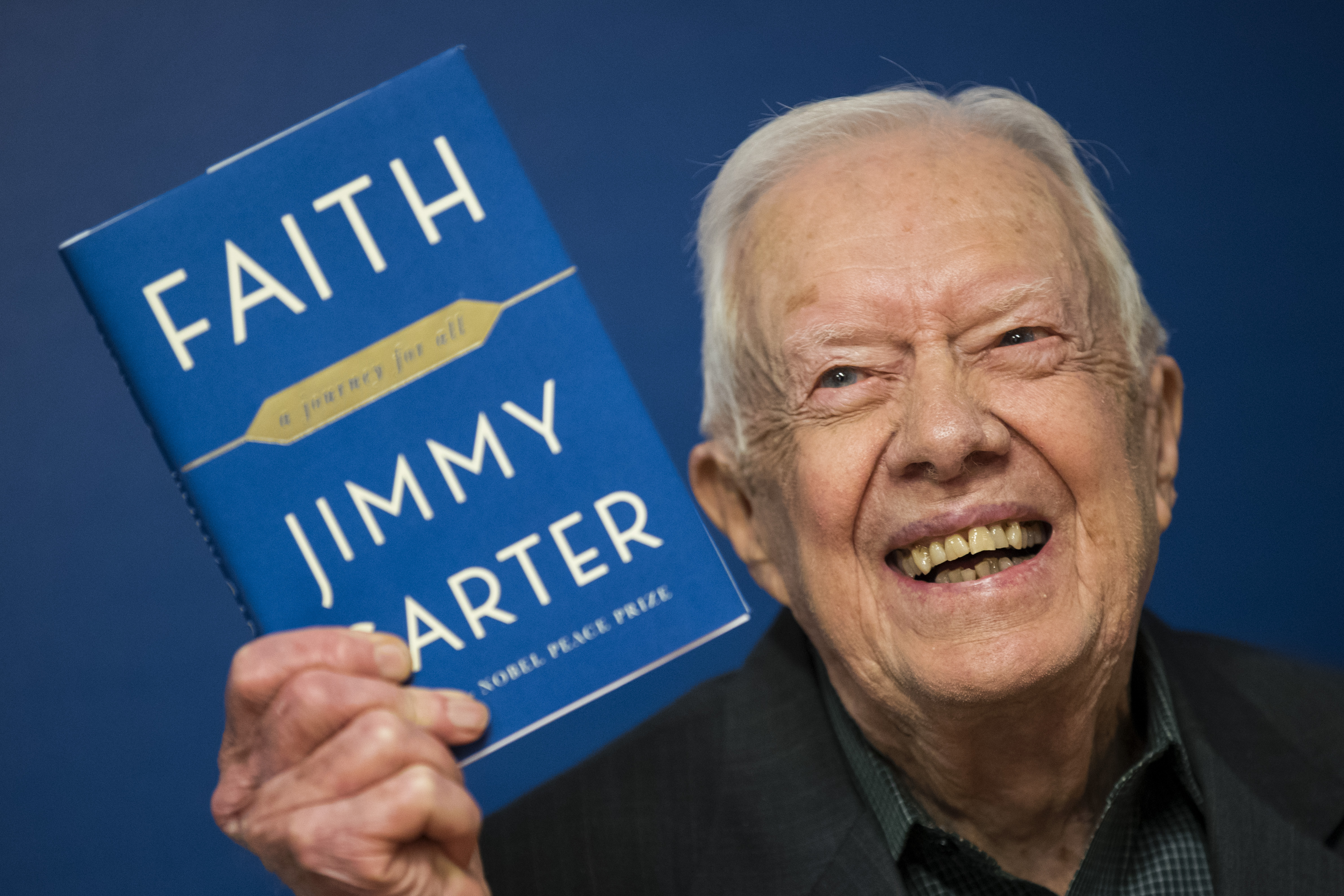 Former President Jimmy Carter won a Grammy last night in the category of Best Spoken Word Album for his audiobook Faith: A Journey for All. 
Carter, who has authored several other books, wrote Faith as both a personal reflection on the role of faith in his life and a broader discussion on how it can impact the future of the world.
"In this book, my primary goal is to explore the broader meaning of faith, its far-reaching effect on our lives, and its relationship to past, present, and future events in America and around the world," he wrote. "I have included a description of the ways my faith has guided and sustained me, as well as how it has challenged and driven me to seek a closer and better relationship with people and with God.
Faith marks the third Grammy win by the deeply religious 39th president.  He previously won two Grammys in this same category with his books A Full Life: Reflections at Ninety in 2016 and Our Endangered Values: America's Moral Crisis, in 2007, which he shared with co-winners Ruby Dee and Ossie Davis. 
At 94, Carter is the third oldest person to ever win a Grammy.  Comedian George Burns, who won in this same category in 1991, was 95, and blues musician Pinetop Perkins, who won the traditional blues album Grammy in 2011, was 97.
Two other presidents join Carter as Grammys winners in the category Best Spoken Word Album.  Both presidents Bill Clinton and Barack Obama have taken this award home for their works. Clinton won in 2005 for My Life. Obama won both in 2006 for Dreams From My Father and 2008 for The Audacity of Hope, beating out both Clinton and Carter who were nominated.
(Photo by Drew Angerer/Getty Images)