Pastor Deitrick Haddon Reveals Awkward First Preaching Experience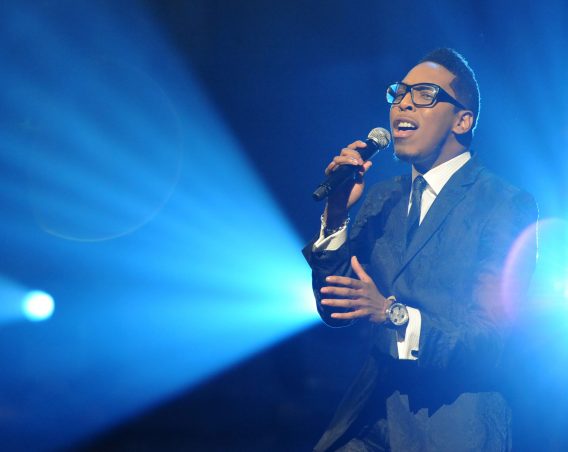 Deitrick Haddon is reminiscing about the very first time he preached which ended up being an awkward experience.
The pastor of Hill City Church in Los Angeles, Cali grew up as the son of Bishop Clarence Haddon in Detroit, Mich. Even though he only started the church less than three years ago, Haddon says God told him about his call to preach at the tender age of 10 years old.
"I was in my bedroom looking out the window and I heard what I believed was the voice of God speaking to me as loud as I am speaking to you, his audible voice saying, 'Deitrick, I have called you to ministry and I want you to preach the Gospel and sing the Gospel,' " he said in a recent interview for The Undefeated.
The young Haddon was afraid of what he experienced but received reassurance from his mother, Joyce.

"I ran to my mother and told her exactly what happened. She said, 'That is God calling you to ministry, Deitrick,'" he recalled. "Before I knew it, I was up preaching. … My mother brought me a robe and a little Bible and set a date, and I was up preaching in front of a whole crowd at a church called Unity Cathedral of Faith [a Full Gospel church on Detroit's west side]. The church was packed because word had gotten out that little Deitrick Haddon was going to preach."
When he got to the pulpit, Haddon said he opened up with a song. While the audience responded positively, he had a tougher time when it actually came time for him to share a sermon.
"Everyone in the church started shouting and running around like I was doing something so spectacular. Then, when it came time for me to preach, my mind went blank," he said. "I couldn't remember anything that I had practiced or studied! I don't even know how I got off of the podium; I think they carried me out of there."
Although his first preaching experience wasn't a great one, it motivated him to get deeper in the word of God.
"After that experience, I dedicated myself to studying even more, learning every Scripture, every Bible story, etc., so that will never happen to me again," he said.
(Photo: Rick Diamond/Getty Images)