Over $20K Raised For Christian Rapper Thi'sl After Shooting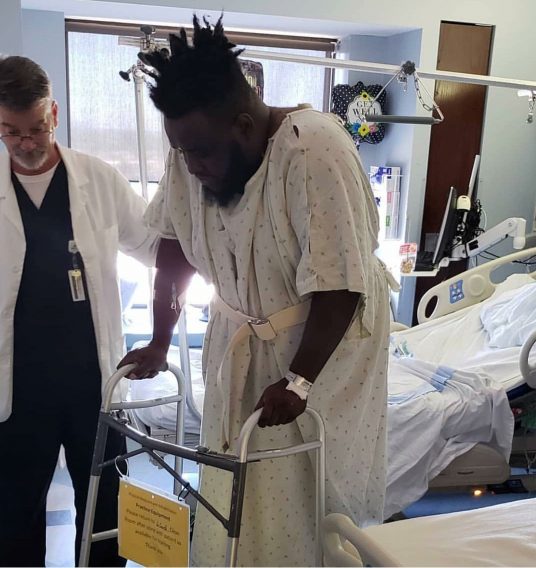 In less than one week, over $20,000 has been raised for a Christian rapper who was shot by some of the same inner city youth that he works hard to reach in St. Louis.
Thi'sl, the Christian rapper and producer hailing from St. Louis, Mo., was shot in the leg during an attempted robbery last week. The injury required extensive surgery on the rapper's leg which resulted in costly medical expenses.
When a friend of the rapper created a GoFundMe page,  hundreds of people responded with donations. A description of the digital fundraiser revealed how he will use the money that is being raised.
"Thanks be to an awesome God that he is still here. If the bullet went one inch closer to one of the main arteries in his legs our dear brother in Christ would no longer be with us," the fundraiser states. "Although he has health insurance it is not going to cover all the treatment he has had nor the rehabilitation he will need to learn to walk again. One of the issues Thi 'sl faces is what comes after stabilization, He will need prolonged and expensive rehabilitation after his immediate injuries are dealt with."
The rapper born Travis Tyler took to his own social media page to thank his supporters while revealing that the tragedy has motivated him to do more to reach the lost for Christ.
"Minutes after this happened I had these thoughts running through my mind, 'I'm out here everyday breaking my back trying to save the very dudes that just tried to rob me.' I instantly combatted those thoughts with, 'This is the reason why I have to go harder, so these dudes don't have to do this,'" he wrote on Instagram. "This will not shake me or change the way I see these young men, I still want to see these young men changed, I still want to see them come to know their creator and experience the saving grace of Jesus!"
(image via screengrab)