NFL's Benjamin Watson Helps Southern Baptist Org Donate Sonogram Machines In New Orleans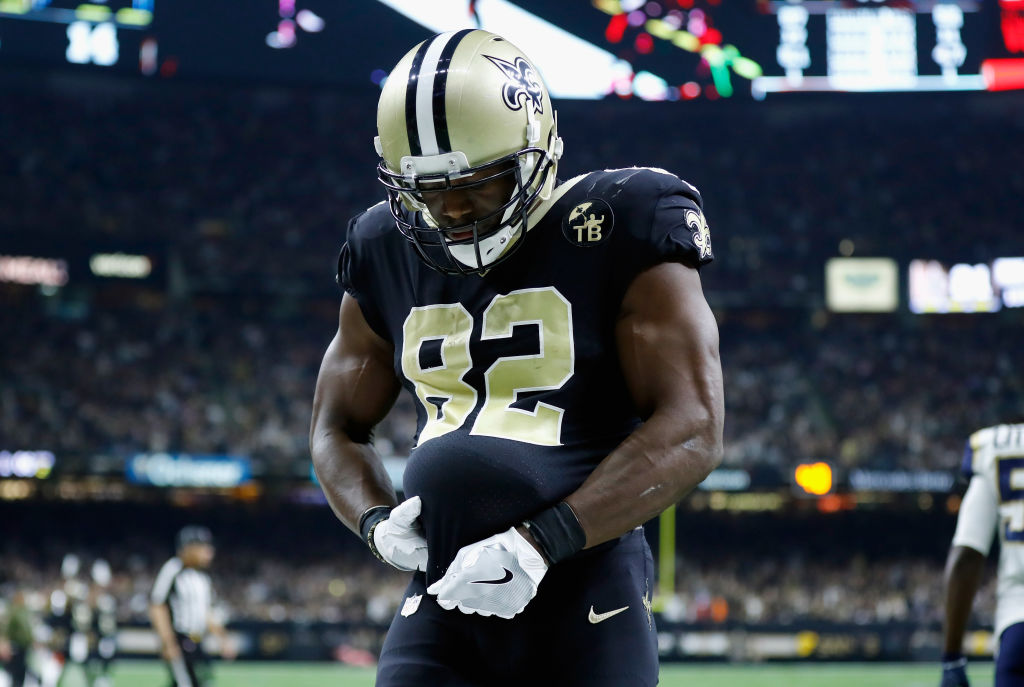 Benjamin Watson is doing more than playing for the New Orleans Saints, he is teaming up with faith-based organizations to donate sonograms to those in the city who may need them.
The Ethics & Religious Liberty Commission of the Southern Baptist Convention has a ministry called The Psalm 139 Project which helps provide pregnancy resource centers with ultrasound machines and training.
Watson came together with the ministry to donate their third sonogram machine this year which went to the Andrew P. Sanchez Center location of Baptist Community Health Services in New Orleans. Shawn Powers, CEO of Baptist Community Health and New Orleans Baptist Association missionary, explained how much Watson's donation meant to the ministry.
"The Watsons' gift of an ultrasound machine to our medical mission will allow our SBC missionary-doctors to show new mothers their babies while those babies are still growing in the womb," Powers said in a statement released by the ERLC this week. "Through those sacred encounters, our team at BCHS will have kingdom opportunities to connect thousands of woman to our local churches for their ongoing spiritual support and growth. The Watsons' gift will save physical lives, but lives eternally as well."
The NFL tight end explained his motivation for lending a hand to the ERLC.
"Earlier this year we felt led to serve expecting mothers, fathers and their unborn children by placing ultrasound machines at health services providers around the country. So many men and women struggle with making decisions for life but we know from experience the power and encouragement seeing inside the womb offers," he wrote on Instagram. "They may not look like much but these boxes contain an ultrasound machine which will allow expecting mothers and fathers in New Orleans to see the precious life God has given them reminding them of its dignity, beauty and value. We are so grateful for another opportunity to support and partner with those who are meeting the physical and spiritual needs of the patients that walk through their doors daily. May they be blessed for their unwavering love and service toward others. Psalm 139."
(Photo by Wesley Hitt/Getty Images)