New Christian Music Event Will Kick Off Dove Awards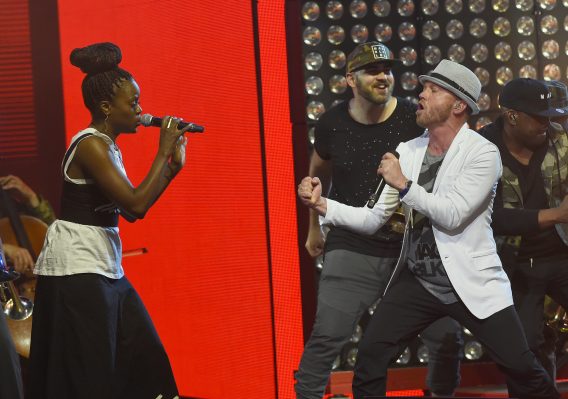 The Christian music community will experience something new during the GMA Dove Awards celebration taking place this month.
An event called Reaching The World – Celebrating Christian Music's Global Impact will bring the Christian music industry together for a time of fellowship. Before the 49th GMA Dove Awards takes place on Oct. 16, the Reaching The World breakfast will be held to encourage those invited.
The event presented by Turning Point Media Relations will be hosted by musician Curt Anderson, includes a message from musician Phil Joel and worship by Seth & Nirva.
Jackie Patillo, the president and executive director of the Gospel Music Association, spoke about what she believes the first Reaching The World breakfast could contribute to the Dove Awards event.
"GMA has always been committed to Christian music's international community, helping to serve and equip artists involved with ministry around the world," Patillo said in a statement, according to The Christian Beat. "We are glad the Reaching The World breakfast will provide a focused time for artists and industry leaders to celebrate their common mission of reaching the corners of the world where God is placing them."
Brian Smith, the president of Turning Point Media Relations, explained the inspiration for the event.
"So many artists and ministries play an important role around the globe and we wanted to provide an opportunity for them to come together for a time of rejuvenation and conversation," he said. "As the Christian music community gathers for the Dove Awards, we can't think of a better way to kick it off—with a global perspective."
Turning Point has been a leading public relations entity in the world of Christian music for sometime. They currently represent Seth & Nirva, Ivan Parker, Seventh Day Slumber, Remedy Drive, Nathan Sheridan and The Protest.
For more information about the Dove Awards, click here.
(Photo by Rick Diamond/Getty Images for KLOVE)