LeToya Luckett Preparing For Motherhood With Prayer, Scripture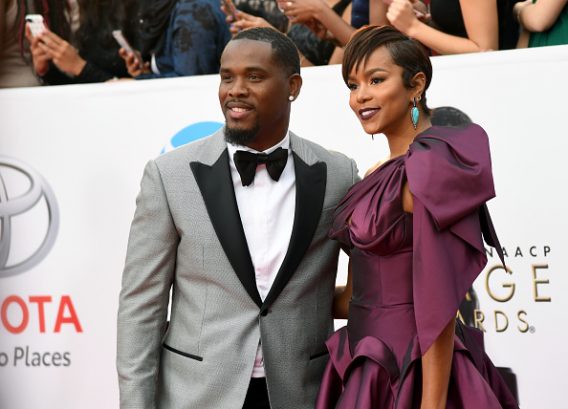 As LeToya Luckett prepares to bring her first child into the world, the singer and actress is finding peace and strength in scripture and prayer.
"Peace, patience and strength, That's some of the main things I'm praying for in this stage of my pregnancy," the Greenleaf actress wrote on Instagram recently. "I'm excited, a little afraid of the unknown, but I feel a sense of peace like I've never experienced before. My cup of emotion runneth all the way over."
Luckett is embracing all of the emotions on her journey and believes God prepared her for this new season of motherhood and everything that comes with it.
"He has prepared me for this. I want everything in His will for my life and I won't allow anything to get in the way of that," she wrote. "I want everything in his perfect timing. God has his own sense of timing."
The entertainer who rose to fame in the R&B group Destiny's Child ended her post with the Bible verse.
"'With the Lord one day is as a thousand years and a thousand years as one day' (2 Peter 3:8, AMP)," she shared. "He has perfect timing: never early, never late. God is never in a hurry, but He is always on time."
Luckett married Texas entrepreneur Tommicus Walker in 2017 after Pastor John Gray of Relentless Church in Greenville, S.C. prophesied about her future husband.
On Gray's OWN reality series Book of John Gray, Luckett shared her frustrations about being single with the pastor.
"I'm sick of doing this thing called life alone. I want a family," she revealed. "And I can't wait for my husband to finally find me. What is taking you so long?!"
Gray insisted that her husband was on the way. Two months after the episode aired, Walker proposed.
(Photo: Paras Griffin/ Getty Images for NAACP)