Danny Gokey Encourages People Not To Lose Hope When Prayers Aren't Answered Yet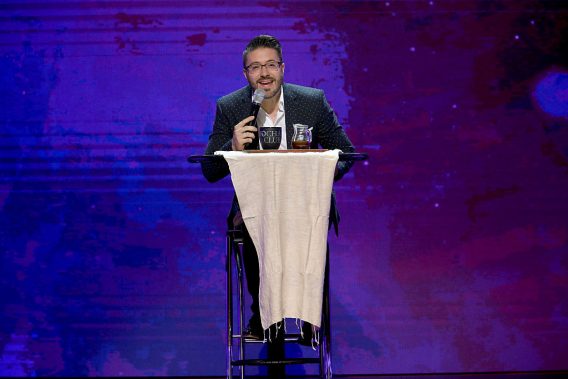 Danny Gokey is reminding people not to give up if their desires seem too far out of reach.
The singer who got his start on "American Idol" encouraged people by reminding them not to give in to feelings of frustration.
"If you're feeling frustrated and deflated when you take inventory of your life because you're not where you thought you were supposed to be at this moment take heart, because IT'S NOT OVER," he wrote on Instagram. "You're actually closer than you think you are."
Gokey pointed to the story of Abraham to remind people about how a delayed promise from God can still come to pass.
"Abraham was a shining example of this; he was promised a child by God but each year passed by childless and empty. Maybe you feel the same way, with empty prayers and disappointments," he wrote. "But Abraham learned a secret. He called those things that be not as though they were."
Gokey revealed how people can apply the same Biblical principle to their own lives.
"We must do the same and come into agreement with what and who God says we are even if we're not experiencing it in that moment. If you're dealing with addiction, mental health issues, infertility, or anything else, find out what God say (sic) about you and let His word and promise define you," he said. "The promise has to be in you before it becomes you. That's the beautiful message of the gospel."
Even if people don't see the manifestation of God's promise, Gokey spoke about the importance of praising God as if it's already come to pass.
"IT'S ALREADY DONE!!! Hallelujah," he wrote. "You have to receive it and walk in it even when you don't feel it. God is moving with a love so deep for you and He's already given you the victory through Jesus Christ!!"
With his latest single "Haven't Seen It Yet," the singer reminds people to hold onto hope even if their prayers haven't been answered. He shared his hope for how people will receive the new music that aligns with his latest post.
" I hope my new song will propel you forward in your journey of faith because HE WILL FINISH THE WORK HE STARTED IN YOU," he wrote.
(Photo: Getty Images)