Cynthia Erivo Recounts How She Relied on Prayer To Get Through One of the Most Profound Scenes in 'HARRIET'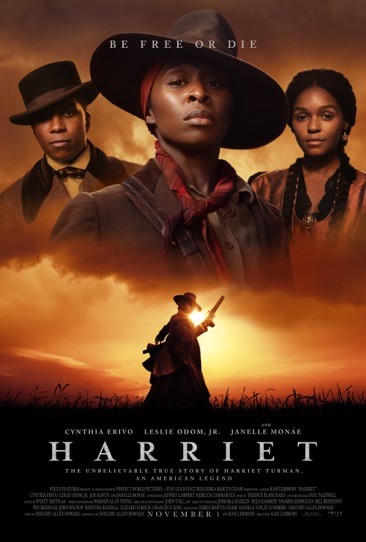 Tony and Grammy Award-winning actor and singer Cynthia Erivo portrays Harriet Tubman in the new film HARRIET. The movie is a powerful depiction of the American hero.
Born Araminta Ross, Tubman was not only courageous, she was also a strong woman of faith whose trust in God arguably places her as one of our nation's greatest religious leaders.
UrbanWorld Film Festival screened the movie during its opening night spotlight presentation. Following the film, Michelle Miller, Co-anchor of CBS This Morning Saturday, moderated a Q&A with Erivo, the director Kasi Lemmons, Producer Debra Martin Chase and other cast members.
Miller asked the panel to describe an "aha moment" each of them experienced while making the film. For Erivo, answering that question meant retailing how her faith was transformed through the creation of this film.
The broadway star, who is also a woman of faith and understood the weight of playing Tubman, recounted how she relied on prayer to get through one of the most poignant scenes of the film. The moment in the movie comes when Tubman is faced with the real possibility of failure during one of her first trips to rescue loved ones, and she prays to God asking for help.
"The only thing I could do, really, to center myself was to pray," Erivo shared with the audience when describing how she prepared for the scene. "And I was listening to gospel music just before I went in. And as I walked in to say that prayer, it didn't feel like I was just saying it as Harriet. It felt like I was saying it as me."
The award-winning actor further explained how the process of completing the scene drove home to her the significance of faith and its ability to sustain.
"I think the thing that happened as that was happening and throughout, was my faith got stronger," stated Erivo. "The idea that faith really can bring you through something. That was an intense 'oh I get it now. I understand.'''
HARRIET is the British-born actor's first leading role in a feature film. It is also the first film to follow Tubman on her escape from slavery and subsequent missions to free dozens of slaves. Her record of "never [losing] a passenger" on her more than 19 faith-fueled expeditions earned her the nickname 'Moses.' Central to Tubman's life was her faith, and HARRIET does an outstanding job of reflecting that. 
Audiences nationwide will be able to see HARRIET on November 1 when it is released in theaters everywhere.
You can watch the trailer below.
(Photo: Focus Features)