Chip, Joanna Gaines Attend First Church Service On Their Property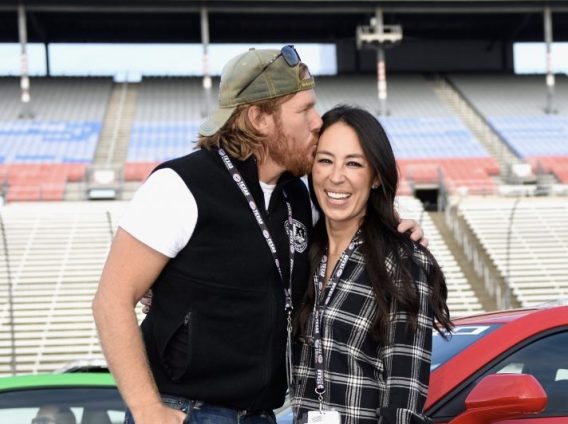 Chip and Joanna Gaines recently joined worshippers for a church service that took place on the lawn of their Magnolia Market in Waco, Texas.
The Church ecided to let them use their popular market lawn for a year at no charge.
According to the Waco Tribune-Herald, people were shocked to find out about the three to five year project plans to widen the interstate. Thanks to Chip and Joanna, those plans led to a relocation of services.
Chip said he wanted to help Pastor Jimmy Dorrell and his "flock" as a longtime fan of what they are doing at the church. The place of worship welcomes people from all walks of life including "black, white, brown, rich, and poor," according to the church's website.
Pastor Jimmy admitted that moving was sad, but found joy in the kind gesture from Chip and Joanna who offered their space.
"The sadness of leaving our place of home is only compounded by the joy of us being able to walk into the Silos," he told the Tribune. "They invited us to have our church there, so it is just fun and a prize from God."
About 200 people marched from the old location to the new one recently where Chip and Joanna welcomed guests in person. Joanna explained why the church was so special.
"If Jesus were walking the earth today, this would be His church," she said.
Chip and Joanna have been outspoken about their faith for some time. The latter believes God brought her husband to lead as a Christ-like example.
"I think God brought me Chip to show me what it's like to follow Christ," she previously told Church Leaders. "A lot of things are going to push you to a place of discomfort or freaking out."
(Photo by Jared C. Tilton/Getty Images)