'Black Panther' Star Shares Powerful Testimony at Transformation Church Conference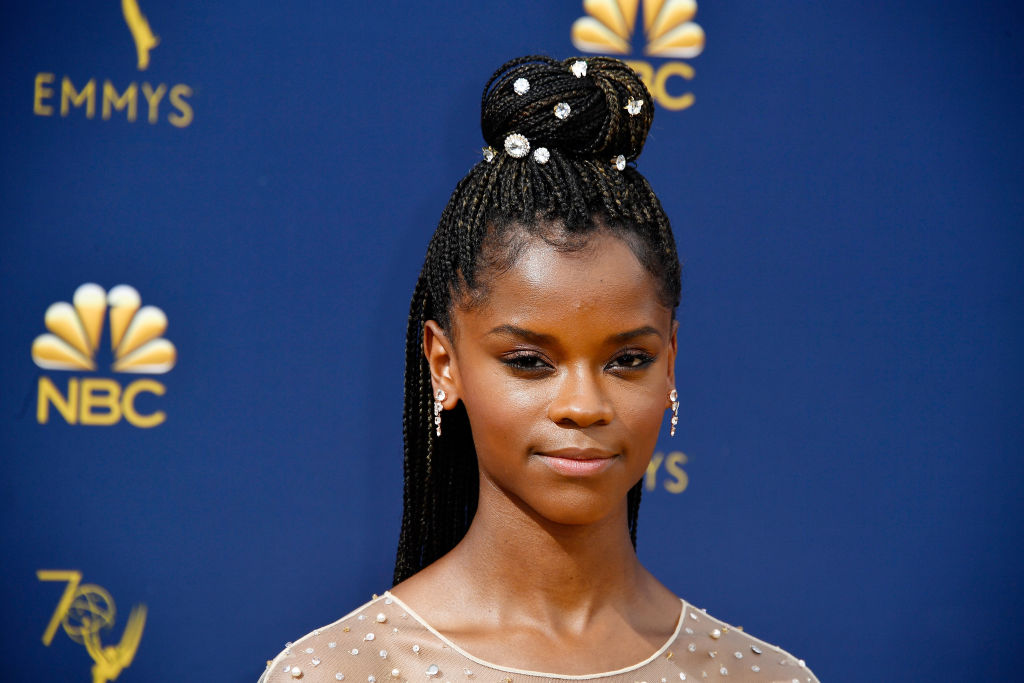 Letitia Wright is undeniably a rising star. Not only did she became one of our favorite princesses after playing the brainy Shuri in 'Black Panther,' but Fandango named her the highest box office earning actor in 2018.
Wright's journey to success was not without its lows, however. Her bumpy path to the top also led her right into the arms of God.
During a panel discussion at the Transformation Church Conference in Tulsa earlier this month, Pastor Mike Todd asked the 'Ready Player One' actress to share her remarkable testimony of finding God and success.
"I wasn't always a Christian. I went for a period in my life when acting was my God. I really worshipped it. I really wanted to be successful," Wright confessed. " I would compare myself to my other friends. I would look at my past films and be hard on myself. It was just really–really dark. On top of that, not being happy about myself and who I was. And I knew something was wrong."
Wright said that things took a turn in 2015. On her way to the Toronto Film Festival, she heard a voice telling her she was going to take a big break from acting. Initially resistant to that inner voice, the British actor returned home from the festival and became very depressed.
She realized that something was missing. Sensing a void, she recalled how she was drawn to the light she saw in her Christian friends.
"I remember at the time, my friends–some of my friends were Christians. And I always would hang out with them and see their light," the 'Black Panther' star told the crowd. "It was literally like peace and joy, and serenity. And I noticed that they had something that I didn't have."
Wright went on to reveal the important role her friends played in sharing the gospel with her. A pivotal moment came when her friend and fellow actor Malachi Kirby called her during a particularly low moment.
"I remember my friend called me…One day I was in a dark room, literally, I had this pattern–because my depression was so deep, I had this pattern of putting myself in a dark room," Wright said. "And he called me…and he said something's not right and God told me to call you."
Immediately Wright began to cry and open up to Kirby about her unhappiness. He listened and suggested she try Jesus. After answering her questions, he gave her the Bible verse Matthew 6:33, which states "Seek First the Kingdom of God and His righteousness, and all these things shall be added to you."
"I said, 'Jesus, if you're real, then show me,'" an emotional Wright recounted with tears in her eyes. "I stopped acting. I gave it up. I said I never want to do it again. And then I gave my life to Him.
As Wright shared the details with the audience, she became overwhelmed with emotion. Moved by the moment, Pastor Mike got up from his seat to sit next to Wright and offer comfort while the crowd gave her a standing ovation.
Through tears and with a shaky voice, the rising star explained how the night she gave her life to God, instantly she sensed God removing the darkness she felt on the inside and filling her with His Holy Spirit and peace.
Serious about growing in her faith, she withdrew from acting and focused on spending time with God. She was content with never acting again, and only returned after God prompted her to go back.
"One day in January…I was praying in my room and He was like 'I want you to go back to acting,'" she recalled. "I said I don't want to go because I don't want to be–you know that when Moses said like, 'If you're not going I don't want to go'?  I was like, if you're not going to go, I'm not going. He said that, 'I can trust you now.'"
Shortly thereafter, Wright resumed her acting. Now with a new outlook on her career and identity, she has found contentment in God and is not letting Him go.
"I just trusted the Lord…I trusted that He had my back and that…I wasn't going to leave Him. I was going to stay with Him. So I stayed with Him.  And every single job from that point was amazing."
Click on the video below to watch the powerful testimony.
(Photo by Frazer Harrison/Getty Images)