Prominent Brooklyn Church Commemorates 40th Anniversary in Star-Studded Celebration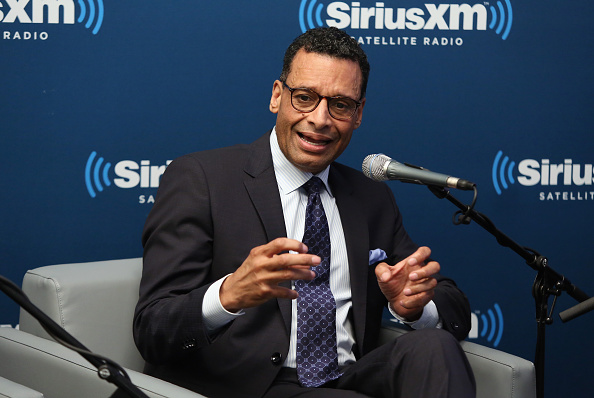 Christian Cultural Center has come a long way from the small storefront church located in the Williamsburg section of Brooklyn. Founded by Pastors A. R. and Karen Bernard in 1978 with only four members, CCC, as it is commonly referred to, is one of the fastest growing churches in America with over 37,000 registered members according to its website.
This week CCC commemorates forty years of ministry with a star-studded week of celebration. Starting yesterday, September 23, CCC kicked off its 40th anniversary with gospel artists Darwin Hobbs and Israel Houghton worshipping with them during both their 8am and 11am services.
Pastor A. R. Bernard, with the aid of his wife's cane, delivered the message; the first sermon in a new series on abundant living. At the end of service, his son Pastor Jamaal Bernard, the senior pastor of CCC's Long Island campus, had the ministers lay hands and pray for him.
The celebration continues on Tuesday evening with what is sure to be a powerful night with guest speaker Nicole Martin and Kim Burrell as the guest artist. Other guest speakers include Bishop Dale Browner and Pastor Phillip Wagner.
The musical artists are just as dynamic as the speakers, with Grammy award winner Pastor CeCe Winans, Fred Hammond, William Murphy, and Anthony & Brittany Shepherd to name a few.
All services are free, but weekday services require registration. At this time registration is closed because tickets have sold out.
Pastor A.R. Bernard did not always see himself as a pastor. He spent time as a member in the Nation of Islam before becoming a Christian. After working in finance for ten years, he felt God calling him into ministry. His wife Pastor Karen left her career at Queens County Supreme Court to raise the couple's seven sons, and together they started CCC.
Since starting CCC with his wife, Pastor A. R. Bernard has become an author, speaker and one of the leading Christian voices both nationally and internationally.
To learn more about the 40th Anniversary celebration visit the church's 40th celebration website.
(Photo by Robin Marchant/Getty Images for SiriusXM)