Before She Was Forbes Wealthiest Female Musician, Rihanna Was Thanking God For Her Success
by Dean Windsor | 10:55 am, June 10th, 2019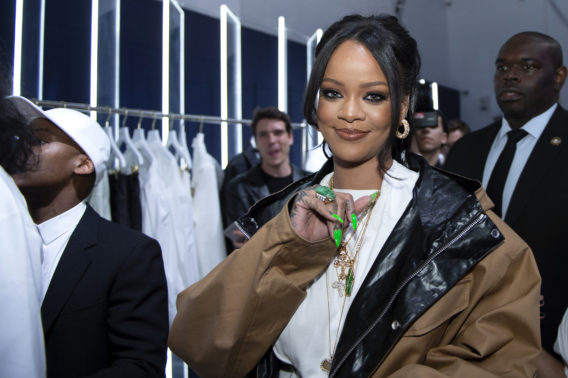 While the numbers are still adding up, it looks like the Barbados born pop star Rihanna is in the top five of the wealthiest female entertainers worldwide, joining the likes of singers like Celine Dion who, Celebritynetworth.com, has listed as having a net worth of $800 million, and Madonna at $850 million.
Being named the most ANYTHING by Forbes is a big deal, and a reason to be thankful. But before Forbes deemed Rihanna the World's Richest Female Musician, she was not shy about thanking God for her success.
On numerous occasions, she has taken to social media to give all the glory to God! Here are some of the top moments she shared her gratitude with fans.
When she broke and set a new record for the most streams in 1 day on Apple music; she tweeted, "Glory to God."

Glory to God 🙏🏿✊🏿 https://t.co/Msvq24pqTe

— Rihanna (@rihanna) March 10, 2018
Rihanna has also expressed her admiration on twitter for Christian preacher and author Joyce Meyer when she quoted Meyer's words on obedience.
"@JoyceMeyer: Believing has a lot to do with obedience. If you really believe what God says, you'll do what He says."

— Rihanna (@rihanna) August 16, 2012
When she became the first artist to cross RIAA's 100 million song certifications, she took to Instagram to express her gratitude.
"Thank you God for fulfilling Your plans in my life…. All the Glory belongs to You!!!!"
And she once again gave glory to God for her fans!
To God be the glory!!! I thank Him for choosing us to be together! Y'all been da realest!!! #NavyRDie

— Rihanna (@rihanna) October 8, 2014
Whether you listen to her music or not, when you add up the tremendous amount of charity work she does, coupled with her public praise of God in her life, Rihanna is doing work for our Lord.

(Photo by Aurelien Meunier/Getty Images For Fenty)